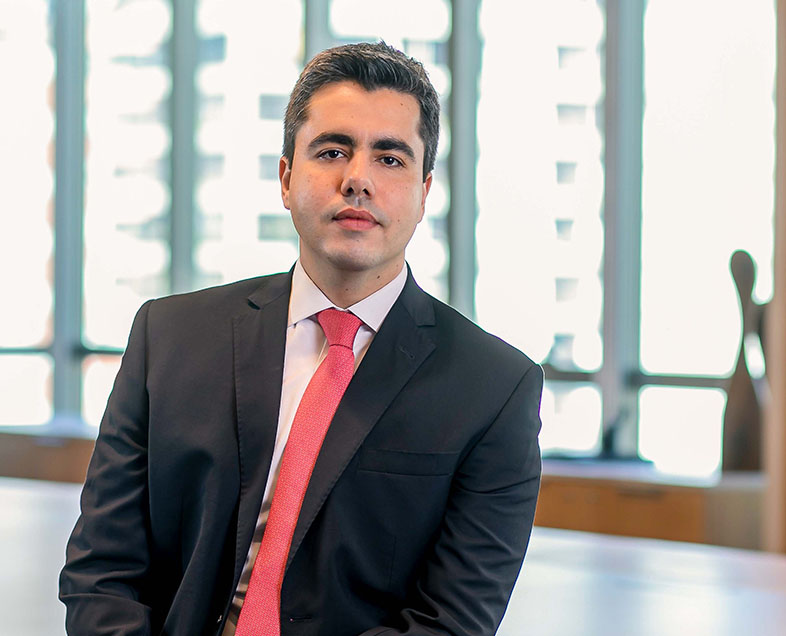 Daniel Dias
Partner
dtd@machadomeyer.com.br
+ 55 11 3150-7478
Dias is specialist in labor law and procedures, with extensive experience in preventive consultancy and administrative and judicial disputes. He provides legal assistance in disputes of large-sized companies – mainly in administrative and judicial disputes of strategic relevance related to executives, expatriates, and trade unions, among others. He also provides legal advice in international transfers of employees (expatriates and repatriates), compliance, disputes prevention, stock options, incentive plans and compensation, collective redundancies and strategic planning. Dias has previous experience in the areas of knowledge of automotive, financial, pharmaceutical, textile, internet, and services.
Associations
Brazilian Bar Association
São Paulo Lawyers' Association Studies Center of Law Firms.
Education
Escola Paulista de Direito, Brazil (Postgraduate in Labor Law and Procedure, 2009).
Pontifícia Universidade Católica de São Paulo (PUC-SP), Brazil (Bachelor of Laws, 2006).
Recent publications
Resolution No. 241 of the Superior Council of the Labor Judiciary (CSJT), in force since June...
[+]
To facilitate and modernize access to information related to all formal professional experiences...
[+]
The Labor Reform (Law No. 13,467/17) brought in various changes to labor law, especially from...
[+]
In August of this year, the Federal Supreme Court (STF) ruled that outsourcing is lawful in...
[+]
Law No. 13,467/17 (the Labor Reform) inserted article 652, f, into the Consolidated Labor Laws...
[+]
"Panel rules out untimeliness of appeal related to error in identification of movant""Company...
[+]
On June 7, the Individual Disputes Section (SDI) of the Superior Labor Court (TST) decided...
[+]