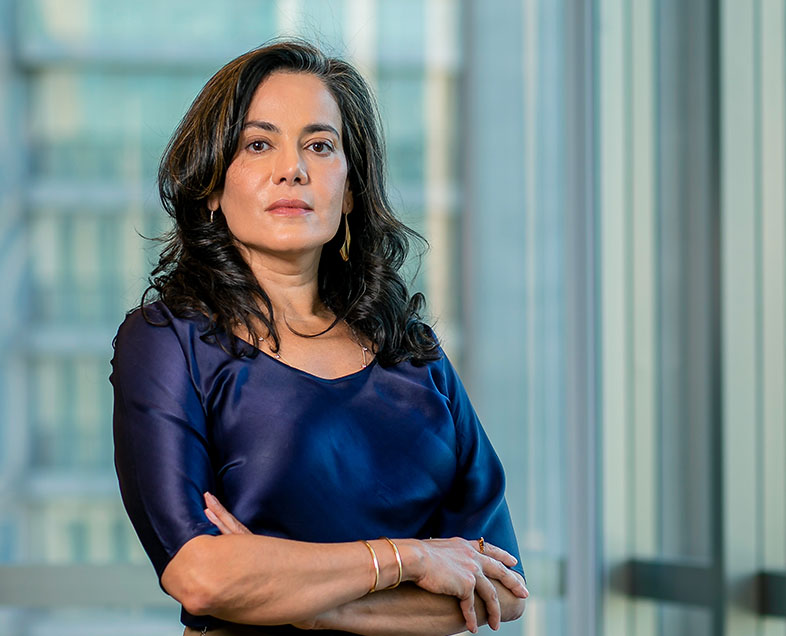 Camila Galvão
Partner
canderi@machadomeyer.com.br
+ 55 11 3150-7681
Galvão is specialist in the administrative disputes and consultancy area, and has sound legal background and extensive experience in the settlement of highly complex tax issues and in the conduction of strategic administrative proceedings. She is recognized for her objective practice, with focus on the client and the business, as well as in the obtainment of strategic results in the transactions and proceedings in which she engages. She is a frequent lecturer in events in Brazil and abroad. Galvão has previous experience in the areas of knowledge of energy, oil and gas, electronics, cosmetics and beverage.
Associations
Brazilian Bar Association (OAB)
International Bar Association (IBA)
Recent acknowledgments
Recommended by the publication The Legal 500 in the Tax area, edition 2017.
Ranked among the most admired lawyers by Análise Advocacia, 2017 edition.
Indicated by the International Tax Review (ITR) in the shortlist of the Indirect Tax Practice Leader category, in 2018.
Ranked among the most admired lawyers by Análise Advocacia, 2019 edition in Tax
Education
Pontifícia Universidade Católica de São Paulo, Brazil (Postgraduation in Tax Law, 1999).
Universidade de São Paulo, Brazil (Bachelor of Laws, 1995).
Recent publications
The natural gas market is gaining more and more relevance in Brazil as a way to diversify the...
[+]
Brazil has for years been witnessing an intense debate regarding the constitutional jurisdiction...
[+]
The First Panel of the Superior Court of Justice – STJ will analyze whether the successive...
[+]
On July 12th, the Brazilian Congress approved and remitted for presidential approval a Bill...
[+]