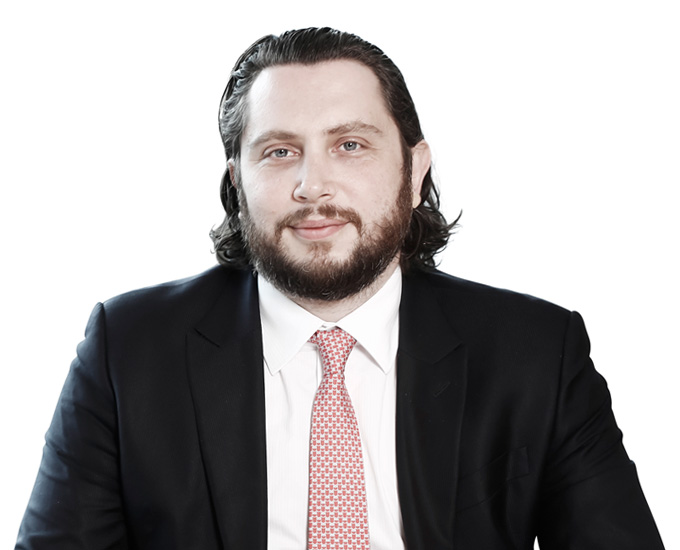 Fabio Falkenburger
Partner
FFalkenburger@machadomeyer.com.br
+ 55 11 3150-7630
Partner of the Infrastructure practice and Head of the Aviation practice. He is specialist in Aviation and Airport Law, as well as in financing operations in general. His work primarily consists in the structuring of purchase and sale operations, leasing and financing of aircrafts, engines, vessels and other types of equipment. Provides legal assistance in concessions, financings and regulatory aspects related to airports. Has previous experience in legal assistance to several areas of knowledge, such as aviation, airport, banking, civil construction, sanitation and maritime.
Associations
Brazilian Bar Association (OBA)
International Bar Association (IBA)
Aviation Working Group – Local Coordinator in Brazil
Recent acknowledgments
Ranked by the Chambers Latin America 2019 in aviation (financing and regulatory).
Classified as leading lawyer by the Legal 500, 2017 edition.
Ranked by the Who's Who 2018, in Aviation.
Recommended by Latin lawyer 250, 2018 edition, in Aviation and Maritime.
Ranked among the most admired lawyers by Análise Advocacia 2017, in Real Estate area.
Education
Insper‐SP, Brazil (Postgraduation in Financial Market Law, 2003).
Pontifícia Universidade Católica de São Paulo, Brazil (Bachelor of Laws, 1999).
Office experience abroad
Professor of the Latin America School of Aircraft Finance course, promoted by the Euromoney in the years of 2014 and 2015.
Recent publications
On December 13, President Michel Temer signed Presidential Decree (MP) No. 863, which extinguished...
[+]
On May 29, the federal government published the initial drafts of the call for bids and concession...
[+]
After the approval and promulgation of Legislative Decree No. 15/2018 by the Federal Senate,...
[+]
After a severe financial crisis, the shareholders of the concessionaire Aeroportos Brasil Viracopos...
[+]
Fabio Falkenburger and Pedro Amim At the end of 2016, the National Civil...
[+]
Fabio Falkenburger and Pedro Amim At the end of 2016, the National Civil...
[+]
Extraordinary Edition Federal Government announces new investment program in logistics In...
[+]