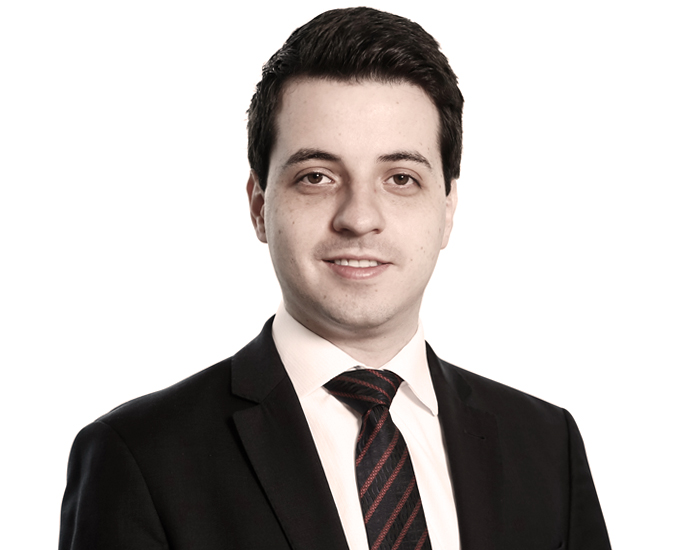 Gastão Pazinatto Junior
Lawyer
gjunior@machadomeyer.com.br
+ 55 11 3150-7176
Pazinatto Junior is specialist in individual and collective labor law, with emphasis on the practice in employer's disputes in high complexity and institutional relevance cases, with experience in routine consultancy procedures. He has previous experience in the areas of knowledge of advertising, energy drinks, airlines, personal hygiene products, logistics, industrial coating, retail, chemistry, offshore, and paper and cellulose.
Associations
Brazilian Bar Association
Education
Faculdade Getulio Vargas (FGV), Brazil (Postgraduate in Corporate Labor Law, estimated conclusion: 2017).
Pontifícia Universidade Católica – PUC-SP, Brazil (Bachelor of Laws, 2014).
Recent publications
Following the procedure for conversion of Executive Order 936/20 into federal law, the Federal...
[+]
On April 1, 2020, the Federal Government published Executive Order No. 936/20 ("MP 936"), providing...
[+]
The rules established for the entry into force and effect of Provisional Measure No. 905/2019...
[+]
In prior articles, we discussed some preventive measures that startups can take to adjust their...
[+]
One of the greatest labor challenges facing the Brazilian business community today is compliance...
[+]
With the enactment of Federal Law No. 13,467/2017 (the Labor Reform), various provisions of...
[+]
The president of Brazilian National Congress, senator Eunício Oliveira, issued a Presidential...
[+]