Contact
Contact
Juliana Sá de Miranda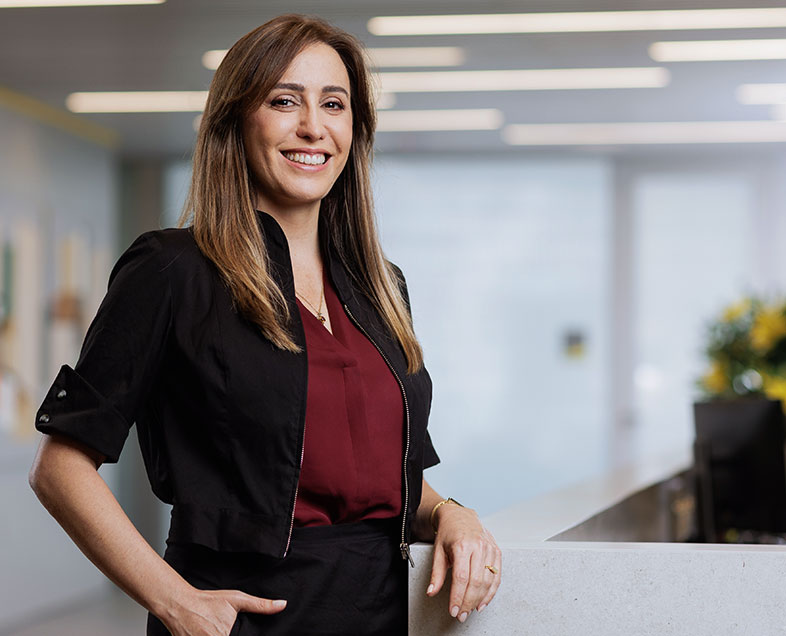 Juliana Sá de Miranda
Partner
+55 11 3150-7267
Miranda has more than twenty years of experience in the defense of Brazilian and international clients' interests in complex national and transnational investigations.

Her practice encompasses the areas of consulting and litigations. She assesses criminal risks and conducts criminal and anticorruption due diligences in corporate transactions, further defending Business Criminal Law cases related to environmental, financial, tax, antitrust, labor, consumer, capital markets, and other issues, including claimed violations to anticorruption laws and to related criminal laws.

She further has recognized experience in the provision of internal investigations of claimed compliance violations for corporate clients, advising them on possible improvements to compliance programs and trainings.

Miranda's integrated practice has joined our multidisciplinary crisis management team, which includes partners within the fields of Environment, Antitrust, Compliance, Litigations, Finances, and Labor and Tax.
Recent acknowledgments
Chambers Brazil: Contentious: Compliance and Dispute Resolution: White-collar crime (2021-2022)
Chambers Latin America: Dispute Resolution: White-Collar Crime (2016-2018); Compliance (2016-2021)
Chambers Global: Compliance (2020-2022)
The Legal 500: Compliance and White-collar crime and investigations (2018, 2021)
Leaders League: Corporate Criminal Law and Compliance (2020-2022)
Latin Lawyer 250: Anti-Corruption Investigations and Compliance (2020-2021)
Latin Lawyer National: Anti-corruption investigations and compliance (2020)
Análise Advocacia Mulher: Compliance and Criminal Law and in the Banking, Electrical and Electronic Products, Electric Energy, and Transportation and Logistics sectors (2021); Compliance and Criminal Law, in the Banking, Business, Transportation and logistics sectors, and in São Paulo (2022)
Análise Advocacia 500: Criminal, Compliance, Transportation and Logistics, Banking and in São Paulo (2020); Criminal, Compliance, Transportation and Logistics and Trade (2021)
Global Investigation Review: 40 under 40" – The world's leading young investigation lawyers under the age of 40 (2014); Corporate Research, ranked as "leading lawyer" (2014-2017)
Who's Who Legal - "Thought Leaders Brazil: Defense and Corporate Crime Investigations (2013-2017, 2020-2021)
Education
Instituto Brasileiro de Ciências Sociais (Brazil) – Specialization Course in Law and the Internet, 2011
Society of Corporate Compliance and Ethics (SCCE) – Certification in Compliance & Ethics Professional International (CCEP-I), 2010
Business School São Paulo (Brazil) – Specialization Course in Business Management, 2007
Fundação Getulio Vargas (Brazil) – Specialization Course in Criminal Law and Economic Criminal Procedural Law, 2005/2006
Universidade de Coimbra (Portugal) and Brazilian Institute for Criminal Sciences (Brazil) – Graduate Degree in Economic and European Criminal Law, 2000
Universidade de São Paulo – USP (Brazil) – Bachelor of Laws, 1999
Other qualifications
Author of the Brazil chapter in "The investigations Review of the Americas", published by Global Investigation Review, 2018 and 2019
Co-author of "Anti-Corruption Compliance in Brazil", published in Law Business Research Ltd., 2016
Co-author of "The Asset Tracing and recovery Review – Brazil Chapter", published in Law Business Research Ltd., 2013
Entities
Brazilian Bar Association (São Paulo and Rio de Janeiro)
Representative of the International Bar Association (IBA) Criminal Law Commission for South America (2015-2017)
Member of the Brazilian Institute for Criminal Sciences (IBCCRIM)