Contact
Contact
Liliam F. Yoshikawa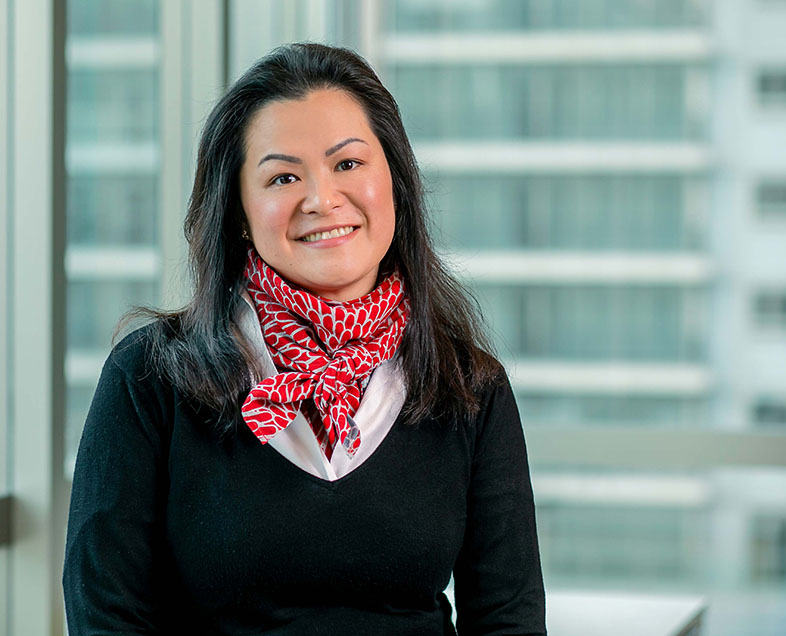 Liliam F. Yoshikawa
Partner
+55 11 3150-7603
Yoshikawa is specialist in Financial Law, Tax Law, and Foreign Trade. Her practice encompasses providing legal assistance in structuring integrated projects and negotiating contracts related to financing and operating infrastructure projects. She has previous experience in the provision of legal assistance to Brazilian and international clients of a range of areas of knowledge, such as mining, sanitation, transport and logistics, agribusiness, food and beverage, and automotive.
Recent acknowledgments
Recognized by the Leaders League, 2020, 2021 and 2022 editions, in Mining Law;
Recognized by Latin Lawyer 250, edition 2021, in Mining & Metals;
Recommended by The Legal 500, edition 2021, in Energy and natural resources > Mining;
She was ranked by Chambers & Partners – Global Edition ‐ 2013 to 2020 in the Projects areas - Foreign Experts and Energy & Natural Resources: Mining.
Education
FGV‐ Escola de Direito de São Paulo of Fundação Getulio Vargas, São Paulo, Brazil (Advanced program in InCompany Corporate Law by GV Law, 2007);
ILF – Institute for Law and Finance of Johann Wolfgang Goethe University, Frankfurt, Germany (Master Legum ‐ LL.M. Finance, 2005);
Law School of Pontifícia Universidade Católica of São Paulo, SP, Brazil (Postgraduate in Tax Law, 2003) Aduaneiras, SP, Brazil (Specialization course in Foreign Trade, 2002);
FMU – Faculdades Metropolitanas Unidas, SP, Brazil (Bachelor of Laws, 2000).
Other qualifications
Co-author of the book Gesellschaftsrecht des Auslands, published in Germany in August 2013.
Experience abroad
Morgan Lewis LLP, Germany (2008);
Hengeler Mueller Partnerschaft von Rechtsanwälten, Germany (2005/06);
Allen & Overy LLP, Germany (2005).
Entities
Brazilian Bar Association;
Portuguese Bar Association (inactive inscription);
Brazilian Institute of Energy Law Studies ‐ IBDE (Coordinator of the Mining Group, 2012‐2020);
International Bar Association ‐ IBA;
Konrad Adenauer Stiftung – KAS (Alumni);
Deutschen Auslandshandelskammern – AHK Brazil-Germany Legal Studies Society – SEJUBRA (vice‐president, 2015 - 2017).