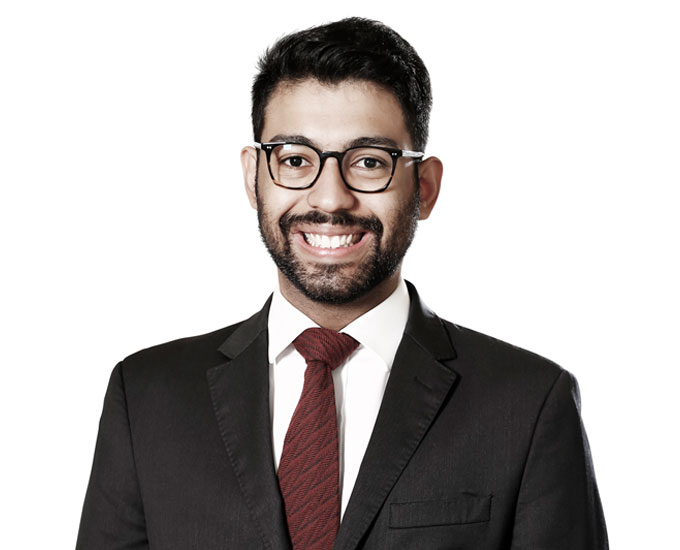 Vagner Alves Araújo
Lawyer
varaujo@machadomeyer.com.br
+ 55 11 3150-7656
With practice in the areas of real estate, urban and agricultural law, Araújo provides legal assistance in transactions concerning real estate, properties acquisition, real estate business structuring, structuring and incorporation of collaterals, negotiation and drafting of general real estate contracts, leases, agricultural contracts, regularization of rural and urban areas, structuring of the acquisition of properties by international clients, real estate development, audits, reports drafting and due diligence of financial, infrastructure and M&A transactions. Araújo has previous experience in the areas of knowledge of civil construction, financial transactions, agribusiness, logistics, ports, energy, and mining.
Associations
Brazilian Bar Association
Education
Law School of Fundação Getulio Vargas (GV Law), São Paulo (Postgraduate in Contracts Law, 2016).
Instituto de Ensino e Pesquisa – INSPER, São Paulo (Extension course in Agribusiness Law, 2015).
Fundação Getúlio Vargas – PEC-FGV, São Paulo (Extension course in Real Estate Investments, 2013).
Law School of Universidade Presbiteriana Mackenzie, São Paulo (Bachelor, 2012).
Recent publications
Discussions on the issue of regulating the process of acquisition of rural real estate by foreigners...
[+]
The good standing of the use of physical spaces in public waters is as important for some enterprises...
[+]
Brazil's Attorney-General has requested the full suspension of the law dealing, inter alia,...
[+]
In lawsuits relating to rural properties, the Public Registers Law (article 225, paragraph...
[+]
The real estate market received a large - and very welcome - legal stimulus on last July 11...
[+]