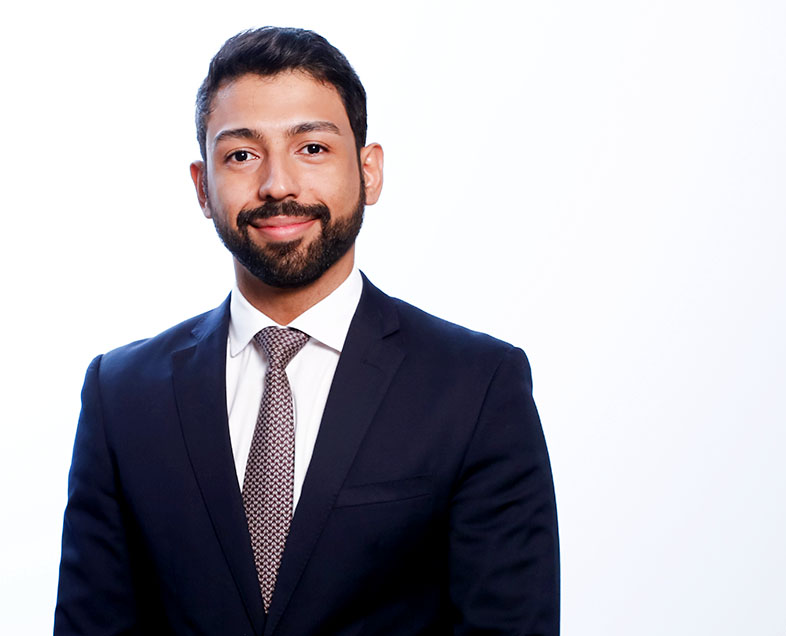 Vagner Alves Araújo
Lawyer
varaujo@machadomeyer.com.br
+ 55 11 3150-7656
With practice in the areas of real estate, urban and agricultural law, Araújo provides legal assistance in transactions concerning real estate, properties acquisition, real estate business structuring, structuring and incorporation of collaterals, negotiation and drafting of general real estate contracts, leases, agricultural contracts, regularization of rural and urban areas, structuring of the acquisition of properties by international clients, real estate development, audits, reports drafting and due diligence of financial, infrastructure and M&A transactions. Araújo has previous experience in the areas of knowledge of civil construction, financial transactions, agribusiness, logistics, ports, energy, and mining.
Associations
Brazilian Bar Association
Education
Law School of Fundação Getulio Vargas (GV Law), São Paulo (Postgraduate in Contracts Law, 2016).
Instituto de Ensino e Pesquisa – INSPER, São Paulo (Extension course in Agribusiness Law, 2015).
Fundação Getúlio Vargas – PEC-FGV, São Paulo (Extension course in Real Estate Investments, 2013).
Law School of Universidade Presbiteriana Mackenzie, São Paulo (Bachelor, 2012).
Recent publications
In order to guarantee the maintenance of essential services during the period of social distancing...
[+]
On March 30, the acting presiding officer of the Senate, Antonio Anastasia, proposed Bill No....
[+]
On April 3, the Senate voted and approved Bill No. 1,179/20 (PL 1,179/20), with the purpose...
[+]
The State Court Judicial Review Boards are issuing guidelines for the provision of extrajudicial...
[+]
In effect since December of last year, Executive Order (MP) No. 910 provides for changes in...
[+]
The São Paulo City Hall is preparing to discuss a draft bill to amend Law No. 16,402/16, the...
[+]
One of the most important changes brought about by Federal Law No. 13,874/19, known as the...
[+]