Testimonials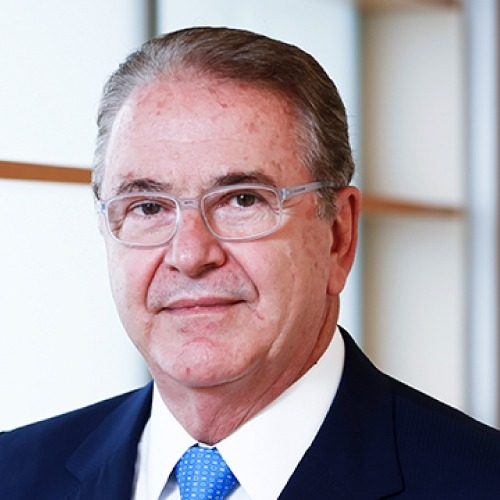 A seed of courage, dedication, and dreams that took root and today is a leafy tree that occupies a prominent place in the legal landscape. My life was dedicated to planting the seed, fertilizing and watering the little plant so that it would become the fruitful and fertile tree it is today and, I hope, continue to be for the next fifty years.
Antonio Correa Meyer, founding partner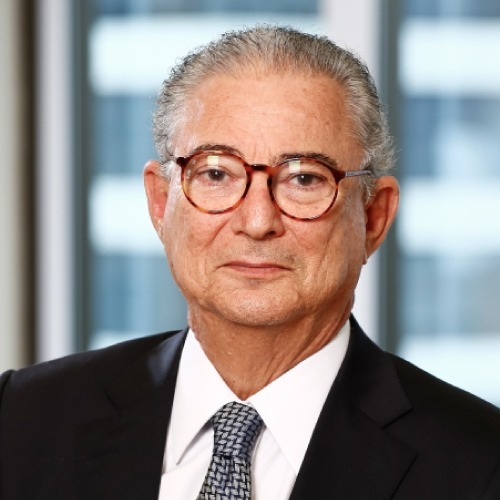 "The celebration of the firm's 50th anniversary brings me, besides a lot of joy, an enormous sense of peace and tranquility regarding three topics that, since the beginning of the firm, at the height of my 24 years, I have considered and still consider to be very important for our success:
The certainty of having fulfilled, with balance, the difficult balancing act between family life and the almost incompatible professional life and dedication to the firm for half a century;
The certainty of having achieved, with enormous success, my goal of, together with Antonio Meyer, José Roberto Opice, Ernani Machado, and all those who joined us later, working to build a state-of-the-art, modern, visionary, innovative, and lasting law firm; and
The certainty of having helped, for 50 years, the formation of excellent lawyers, most of whom are today partners and associates of the firm, totally dedicated to providing our services with excellence.
In sum, I am very happy and realize how quickly time has passed!
Moshe Sendacz, founding partner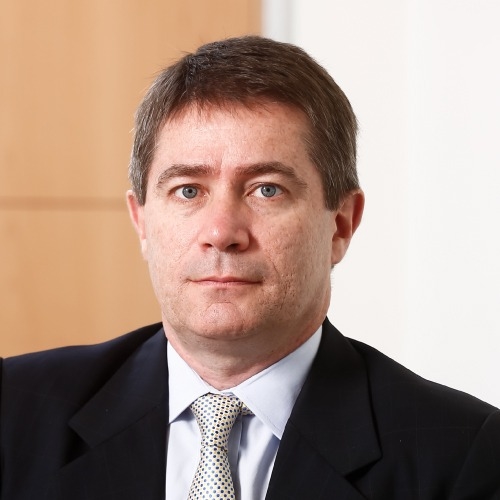 It's great to see that a project of a few lawyers who got together so long ago has gone so far.
When I started here in 1986, there were at most 15 lawyers, including partners. Today there are hundreds of us, practicing in various areas and with an important presence in all of them.
Good ideas, a lot of collective effort, and the power to overcome have brought us this far. Let another 50 years come!
Nei Zelmanovits, partner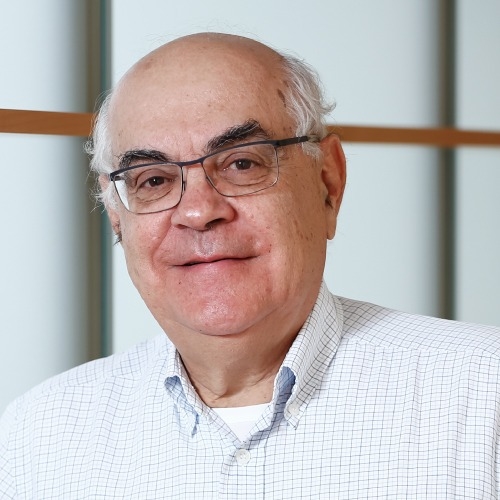 What do the 50 years of Machado Meyer Sendacz e Opice mean to me? It was the realization of a dream, of a life project to which I dedicated the best days of my 76 years. It all began when I decided, at a very young age, to pursue a career as a lawyer, either because of the influence of my father, who was also a lawyer, or as a result of my human development at the school where I studied. So, having graduated from the University of São Paulo, I left to start planning out my dreams, and went to study in the United States. I ended up working in one of the big law firms in New York, where I was able to experience the reality of an organization focused on delivery of quality services, composed of highly qualified professionals with great experience in business development. Returning to Brazil, I started, together with my colleagues, to design and implement our professional project, guided by a modern vision of the profession and based in some way on the experience brought from abroad, but with a typically Brazilian content and soul. And so we went on our way, mixing moments of great emotion with others full of difficulties. And the dream came true. Here is one of the largest and most respected law firms in Brazil, respected and admired by all who work there, by clients, and by the legal and business community where it conducts its activities. It has an enviable human and professional dimension, and today is largely in tune with and participating significantly in the modern practices of sustainability, environmental responsibility, and governance. These tools are the result of constant and pioneering work developed by the firm over the years. All of this is a reason for my undisguised pride and confidence that this winning experience will continue to bear well-deserved fruit for all who participate in it, and that it will remain an example of exercise of legal culture and citizenship.
José Roberto Opice, founding partner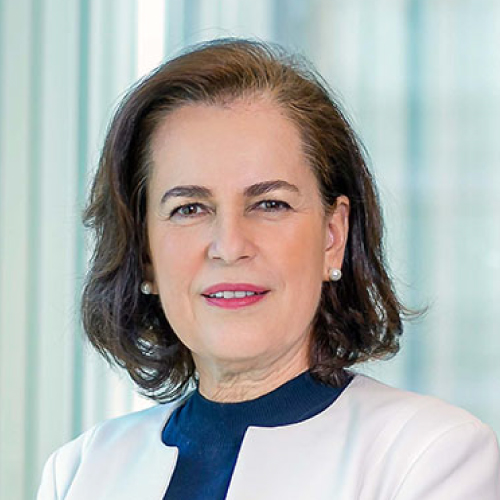 Celebrating 50 years for me means an opportunity to look back and see how much we built and be thankful for everything; it means also looking ahead with a feeling of excitement for everything we can still do as an institution with a passion for the rule of law. It means looking at the present with the confidence that in each action we honor our progress and build a new story.
Raquel Novais, partner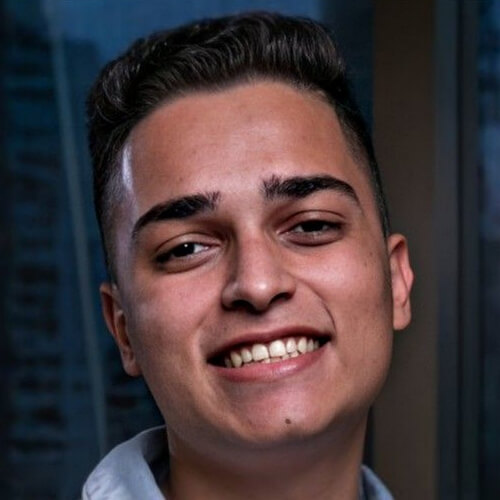 Machado Meyer was my first step into the job market. When I joined the firm in 2018, the year I was finishing high school, I was already sure of the profession I would like to pursue. Still as a young apprentice in shipping, in early 2019, I began college in Advertising. I was hired a few months later and I was sure that my journey here would be marked in my life. Among various events, I had the pleasure of joining the Marketing team and taking a new step in my career. Since then, I am only proud of the evolution and how this place has represented a great maturation, professional and personal, and the building of relationships that these years have provided me with.
The firm's 50 years show me the importance of persistence for success. Since I joined, a myriad of opportunities kept appearing and, without success (despite the fear), I decided to take it. This only reflects the gratitude I feel in experiencing yet another milestone. May there be another 50 years!
Pedro Bonate, assistant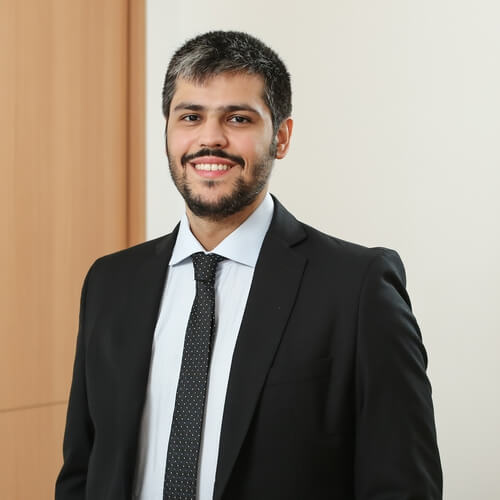 Not just any firm reaches such a remarkable milestone as 50 years of existence. The age only confirms how well the firm executes its purpose: "To provide legal intelligence for businesses that transform realities".
Being part of a team that values excellence in all the work it does is a source of great pride! In addition, working at Machado Meyer is to have the unique opportunity to be side by side with and learn every day from leading figures of Brazilian law.
Daniel Carnaval, lawyer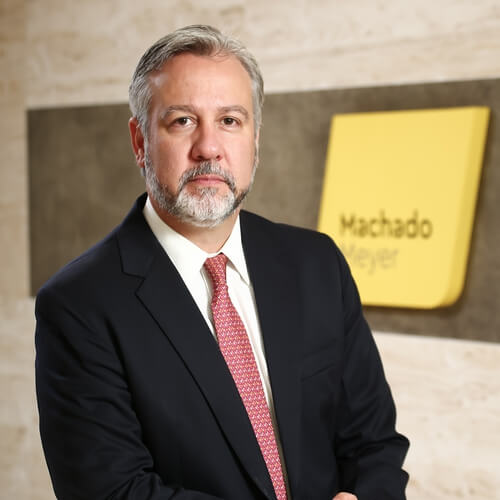 I feel very happy to be part of this 50-year history! I have been with the firm for almost five years now, I am very pleased to be part of such an important moment, and I hope we have many more years to come. Machado Meyer is a place full of amazing talent and people, both technically and personally.
We are in a great moment, with engaged professionals who work together for the success of the entire #1MachadoMeyer team! Let's keep going!
Leonardo Alfradique, partner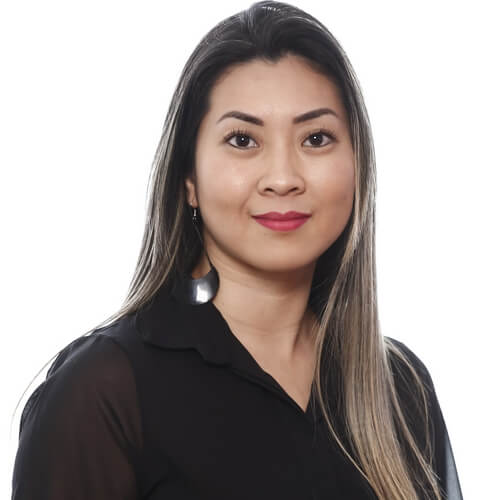 I joined the firm in 2010 and all these years have been great moments.... I have met many great people, including my husband, with whom I have a beautiful daughter, now five years old.
Machado Meyer is like that, a welcoming place, constantly changing to bring its employees a unique environment, our home, our family. Proud to be part of this history and for more than a decade... May many more come!
Mariene Takahashi, analyst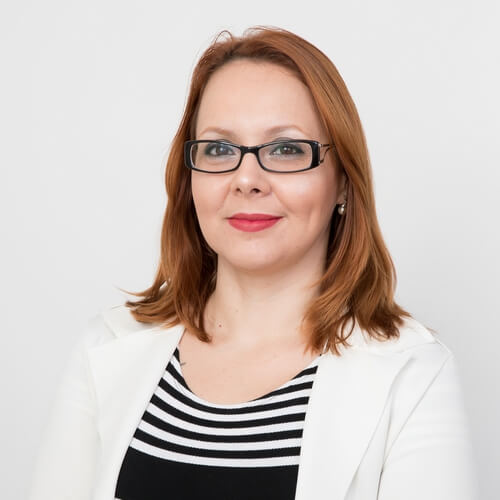 A reflection on the importance of progress through meritorious milestones, validating the commitment to innovations and partnerships.
Our achievements are realized in daily actions, with people performing their functions with excellence, individually and together. What unites them is the will to do what is best for the client.
Our 50 years have been built with challenges, setbacks, and opportunities. A journey celebrated thanks to the great performance of people who effectively contributed to our advancement and consolidation in the market. Identification with our culture and values, which are based on respect, integrity, and responsibility. And the importance and credibility that is conveyed by our people.
Pride is also in working with collaborative, understanding, and admirable professionals who are always willing to participate in resolutions at any time, regardless of location. In addition, the firm supports students and social projects and cares for people!
May the next 50 years come to further fulfill our purpose: to provide legal intelligence for businesses that transform realities. Pride in being #1MachadoMeyer will lead us to an even more extraordinary future.
Ludmilla Rocha, Analyst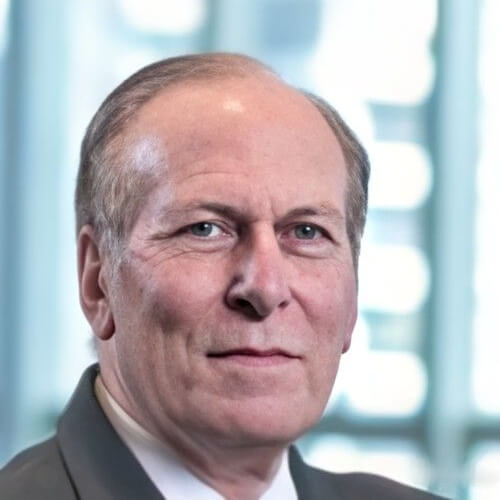 Even though I have been at Machado Meyer for a short time, I believe that we have very much to celebrate 50 in these years. It is clear that the firm has reached this age because it was built on solid foundations that were renewed and restructured frequently to ensure continuity. It is this structure and model that motivates me more and more.
I am very proud to be part of a winning team, made up of brilliant people who do their best to serve our clients with legal services and an administrative team that is also brilliant at maintaining the administrative activities to serve internal clients.
Mario Sacchi, administrative director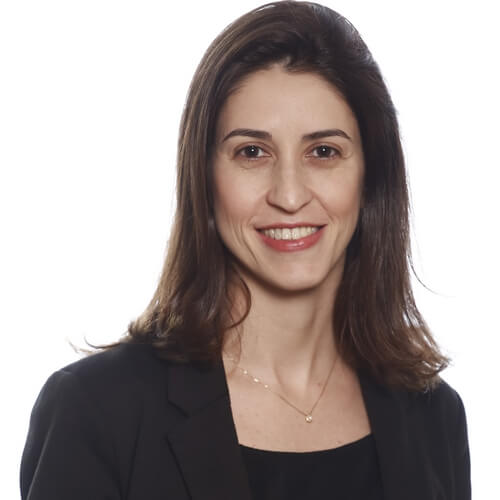 50 years of commitment, dedication, focus, collaboration, and excellence! These are words that translate the meaning of Machado Meyer for me, and to be able to follow this growth closely, even contributing to this purpose, brings me a feeling of great pride in belonging to the team.
Denise Cury, coordinator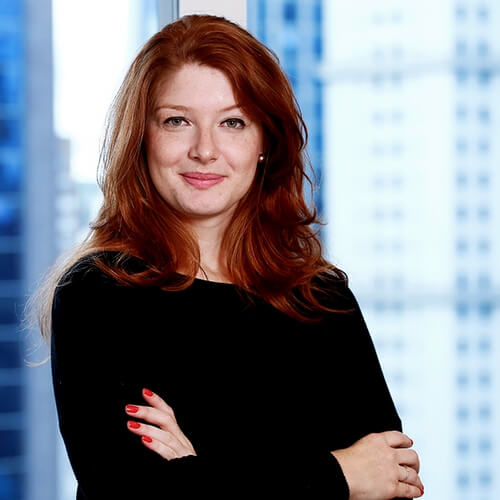 Machado Meyer turns 50 and I am reaching 15 years at the firm. I am 35 years old and it is practically here, since the 2nd year of college, that I have lived all my adult life. Those who know me know how proud I am to be part of this story!
I could not let this very special moment pass without a message of congratulations and contentment. Like all good law firms, Machado Meyer is formed by very qualified professionals, and this makes the cycle of new and good professionals renew itself almost naturally.
Litigation, in particular, is made up of brilliant lawyers and good people, the kind that don't hide their giant hearts and easy smiles, and this wonderful combination makes my professional and personal life very pleasant. It is common to hear here that friends are made for a lifetime! Isn't that the truth?
I started as an intern and today I'm a partner B; I started as a young girl and today I'm the mother of a 3-year-old girl; I've heard my name drawn in a lottery of the beautiful New Year's Eve parties and won a trip (it was the greatest gift of the night); I've seen my department grow and become a reference in the firm; there are many "I's" and many fun stories with clients and partners on a daily basis, but they are all small in front of the "we" and all that our firm delivers. Congratulations, Machado Meyer! Long life, prosperity, and legal intelligence.
Ana Paula Bressani, partner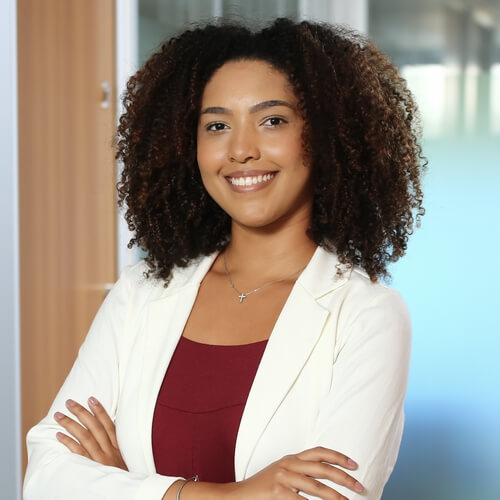 For me, Machado Meyer's 50 years bring a feeling of belonging to one of the great players in the Brazilian legal practice, and that in a certain way I can contribute to this successful trajectory through my work and my worldview in building a firm that mirrors a little more the reality of society as a whole.
I like to think that I am one of the cogs contributing to the firm's success and I hope that this story continues for the next 50 years, always seeking to create a more diverse work environment and to give back to society, part of our success, through the corporate social responsibility programs.
The firm culture is the point that makes me most proud to be part of the team. Unlike other professional experiences I have had before, at Machado Meyer, the values of the culture are applied on a daily basis and I am generally in agreement with them. I feel part of the structure when I participate in the affinity group meetings, the mentoring program, and the volunteer actions.
Milena de Azevedo, trainee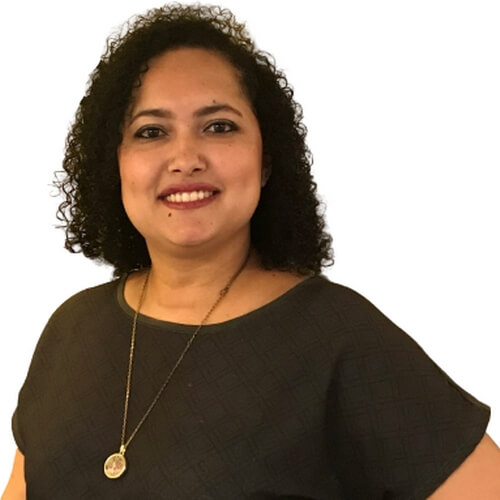 Our 50 years mean solidity and strength to me, after all, not just any firm gets to where we are. A firm that aims not only at the result, but mainly at the well-being of its people.
I have been at Machado Meyer for ten years now and my pride only increases, because I see how the firm is increasingly committed to bringing equality and an exchange of experiences between people and areas.
Nathalia Benjamin, analyst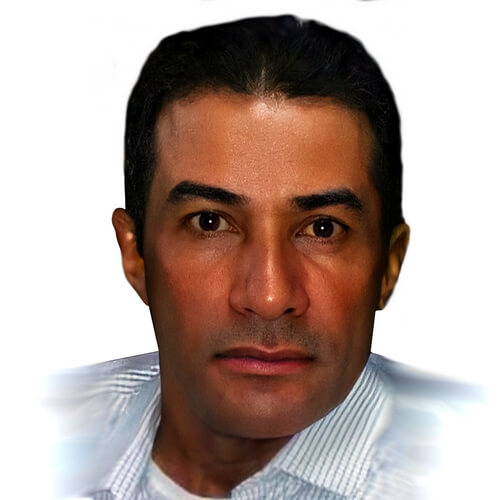 Machado Meyer's 50th anniversary, to me, means gratitude. I am very grateful to be part of this wonderful law firm, where I started as an external courier, moved on to internal messenger, continued as a receptionist, and am currently a maintenance worker.
I have always told everyone that I have two residences: the firm and the one with my family. I am proud of this team that welcomed me with respect, dignity, responsibility, and recognizing the staff members that are part of their teams... I feel gratitude to my co-workers, to the whole team and partners of Machado Meyer.
Rubens Fernandes, maintenance worker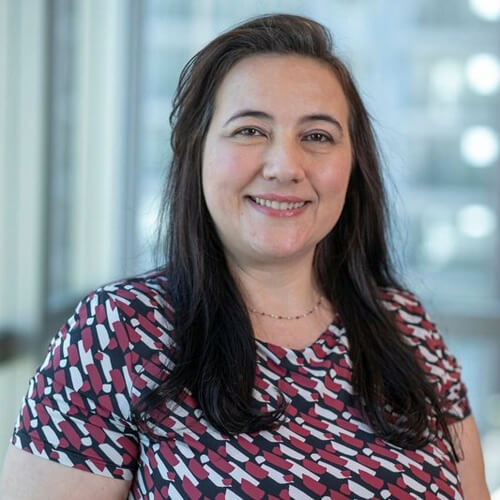 50 years of trajectory means a lot of dedication, pride, achievements, and growth, consecrating the brand and providing a better Machado Meyer for each one of us. It is the story told over time by our people, by the moments lived, the experiences, and the knowledge we have developed working at the firm.
The firm embraces diversity, accessibility, sustainability, valuing our people, which are important values today and for society as a whole.
Lilia Moreira, manager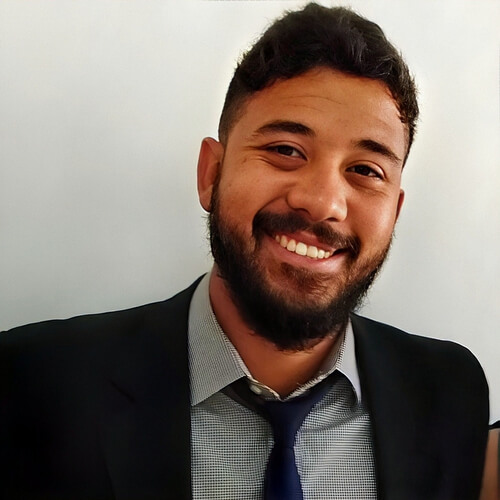 It has been 50 years in continuous improvement, not only in provision of services, but also, with its people. This makes the Machado Meyer environment more welcoming and humanized.
I am proud to be #1MachadoMeyer and feel I belong to the work culture and environment. To be welcomed and to welcome.
Douglas Fraga, analyst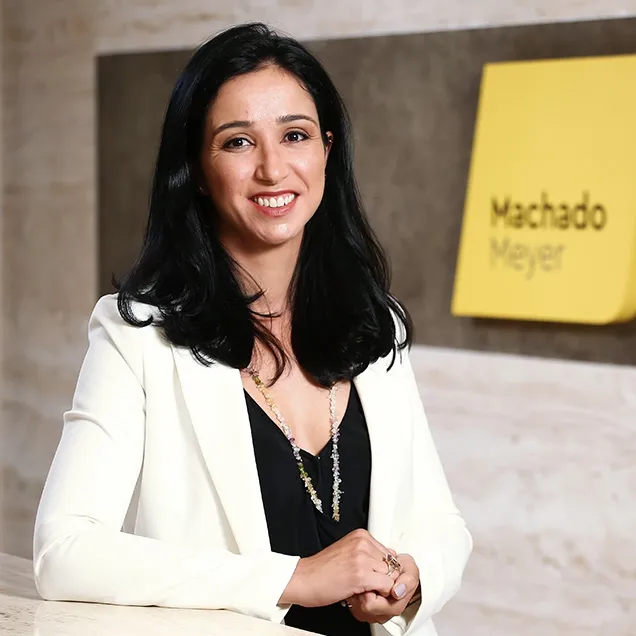 Machado Meyer's 50th anniversary is an important moment of reflection on everything I have learned since I joined the firm in 2010 and on all the people I have met here over these years, who have taught me so much and enriched my professional career. The constant search for excellence and for delivering the best possible work for the client, in an ethical and challenging environment, makes me proud to be part of this team!
Ivana Bomfim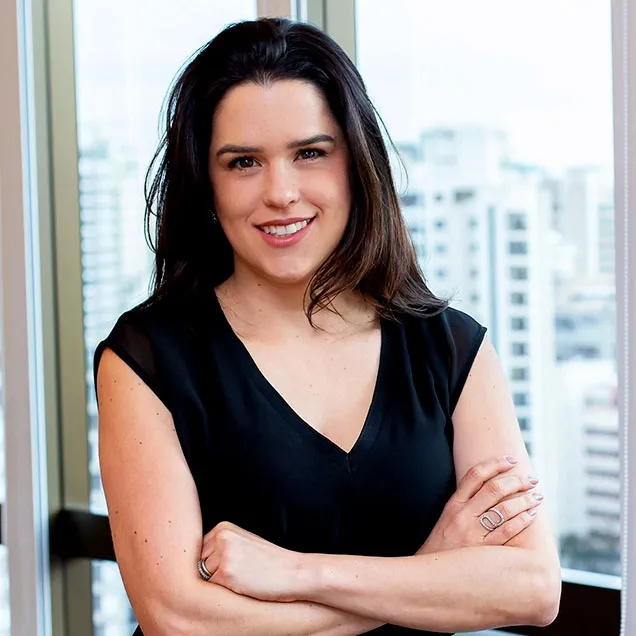 It has been 50 years of a beautiful history, portrayed in the collective effort of brilliant professionals who have been engaged in delivering the best legal solutions to clients! I am proud to be part of a team that practices according to strong ethical standards.
Diana Piatti Lobo