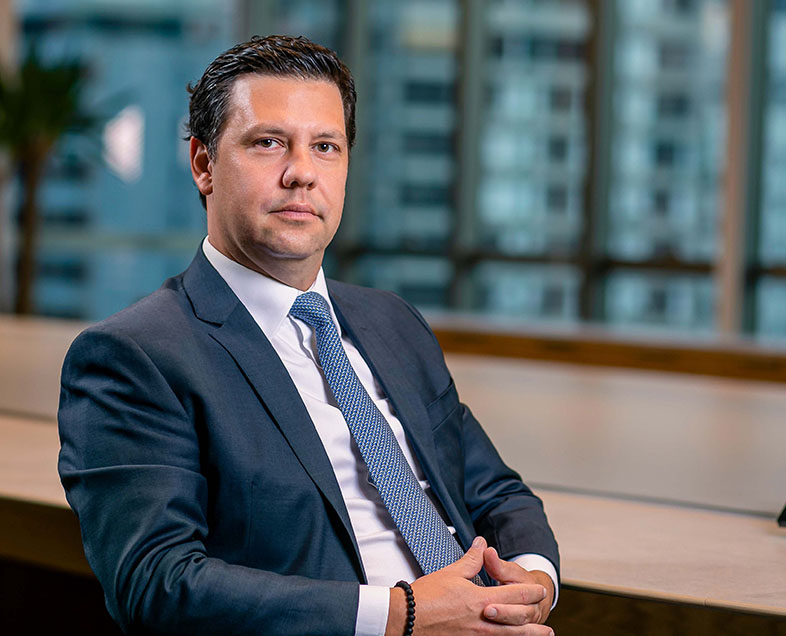 Alberto Faro
Partner
afaro@machadomeyer.com.br
+ 55 11 3150-7155
Specialist in local and cross border projects financings, financial structured transactions and construction contracts, provides legal assistance in structuring, negotiating and reviewing terms in the implementation of financing operations through all the stages and on the various adopted structures. Can assist both the project company and its shareholders or financers, and has great experience with local and international financers, commercial banks, investment funds, construction companies, investors, multilateral and development agencies. Has previous experience in projects and financings in areas of knowledge such as electrical energy, mining, highways, oil and gas, sanitation, aviation, logistics and railways.
Associations
Brazilian Bar Association (OAB)
International Bar Association (IBA)
Recent acknowledgments
Recognized as "Leading Lawyer" by IFLR1000 2018 in Infrastructure and Energy.
Recommended by the Legal 500, 2014 edition. Counsel to the Banks for the non-recourse project finance Vanádio de Maracás deal, winner of the "Negócio do Ano" award, in 2012, in the mining sector, according to the Project Finance magazine.
Eurobanknotes issuance of Vale, winner of the "Negócio do Ano" award, in 2010, in the capital market category, according to the IFLR magazine.
UTE Termobahia, winner of the "Negócio do Ano" award, in 2002, in the sector of power generation, according to the Project Finance magazine.
Education
University of Pennsylvania Law School, EUA (Master's degree in Law LL.M, in 2009, with emphasis on Corporate and Financial Law)
Fundação Getulio Vargas (Master's degree in Law, 2006).
Office experience abroad
Gibson, Dunn, & Crutcher LLP, New York (2009/2010)
Recent publications
The infrastructure financing sector in Brazil has undergone significant structural and strategic...
[+]
In accordance with a "strategic reflection" process that redefines its central role in financing...
[+]
Machado Meyer Advogados has helped Chinese State Power Investment Company (SPIC) make...
[+]
Among the many reforms undertaken by the new Brazilian Administration of infrastructure since...
[+]
The National Bank for Economic and Social Development (BNDES) settled an agreement at the end...
[+]
The Ministry of Mines and Energy (MME) published on Thursday, June 29, an ordinance that gives...
[+]
The international green bonds market has been developing rapidly since the first issuances...
[+]