Contact
Contact
Eduardo Ferreira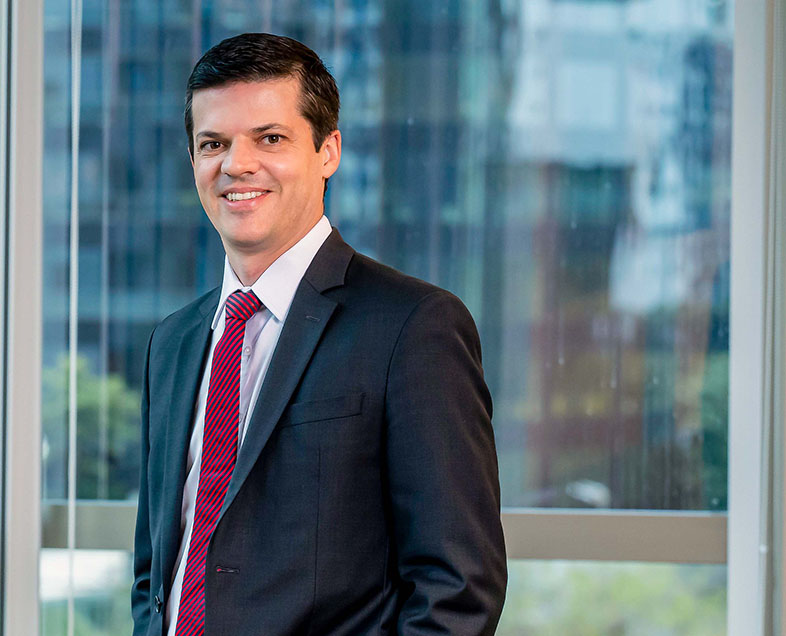 Eduardo Ferreira
Partner
+55 11 3150-7401
Specialist in the environmental area, with a prominent practice in judicial and administrative litigations related to several topics of such subject. Furthermore, Ferreira has a solid experience in the area of consulting, providing strategic environmental assistance and consulting on critical issues in the area.

His practice encompasses administrative and judicial proceedings related to environmental liability and before public bodies, environmental authorities, and the Prosecution Office. He further has an extensive experience in the provision of environmental assistance to clients in merger and acquisition transactions related to companies and estate assets.

Ferreira provides legal assistance to companies of several areas of knowledge, such as agribusiness, automotive, infrastructure, mining, steelmaking, and health. He wrote the book Ônus da prova na ação civil pública ambiental – Um olhar a partir dos direitos fundamentais (Publishing company: Lumen Juris, 2019).
Recent acknowledgments
Chambers & Partners Brazil: Industries & Sectors: Environmental (2021-2022)
Chambers Latin America: Environmental (2018-2019)
The Legal 500: Environmental (2021)
Leaders League: Environmental (2020-2022)
Latin Lawyer 250: Environmental (2020)
Latin Lawyer National: Environmental (2020)
Análise Advocacia 500: Environmental area and in the Environmental Services and Sanitation sector (2020-2021)
Education
Pontifícia Universidade Católica of São Paulo (PUC/SP) – Master's Degree in Diffuse and Collective Rights, 2018
Pontifícia Universidade Católica of São Paulo (PUC/SP – Cogeae) – Specialization Course in Environmental Law and Strategic Management of Sustainability, 2010
Pontifícia Universidade Católica of São Paulo (PUC/SP) – Bachelor of Laws, 2005
Entities
Brazilian Bar Association (OAB)
International Bar Association (IBA)