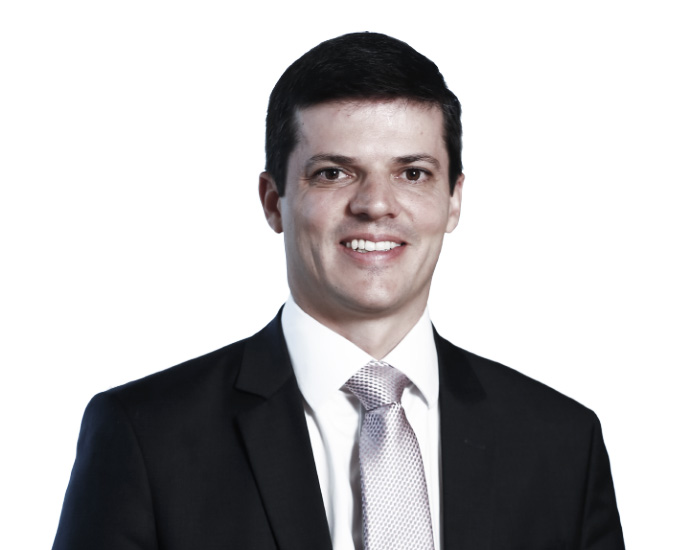 Eduardo Ferreira
Partner
eferreira@machadomeyer.com.br
+55 11 3150-7401
Specialist in the environmental area, with a prominent practice in judicial and administrative litigations related to several topics of such subject. Furthermore, Ferreira has a solid experience in the area of consulting, providing strategic environmental assistance and consulting on critical issues in the area.

His practice encompasses administrative and judicial proceedings related to environmental liability and before public bodies, environmental authorities, and the Prosecution Office. He further has an extensive experience in the provision of environmental assistance to clients in merger and acquisition transactions related to companies and estate assets.

Ferreira provides legal assistance to companies of several areas of knowledge, such as agribusiness, automotive, infrastructure, mining, steelmaking, and health. He wrote the book Ônus da prova na ação civil pública ambiental – Um olhar a partir dos direitos fundamentais (Publishing company: Lumen Juris, 2019).
Associations
Brazilian Bar Association (Sections of São Paulo and Pará)
Recent acknowledgments
Chambers Latin America 2018 e 2019 – Associate to Watch within the environmental area
Análise Advocacia 2017 – Ranked among the most admired attorneys within the environmental area
Education
Pontifícia Universidade Católica of São Paulo (PUC/SP) – Master's Degree in Diffuse and Collective Rights, 2018
Pontifícia Universidade Católica of São Paulo (PUC/SP – Cogeae) – Specialization Course in Environmental Law and Strategic Management of Sustainability, 2010
Pontifícia Universidade Católica of São Paulo (PUC/SP) – Bachelor of Laws, 2005
Recent publications
The National Solid Waste Policy (PNRS), set forth by Law No. 12,305/10, defined as one of the...
[+]
Brazil signed the Nagoya Protocol on February 2, 2011, but its contents remained with the House...
[+]
Aline Barreto de Moraes e Castro Philodemos,Eduardo Ferreira e Maria Beatriz Cardoso Nascimento The...
[+]
Federal Supreme Court (STF) Justice Ricardo Lewandowski granted an injunction to suspend the...
[+]
With increasing restrictions on the free movement of people and on the regular functioning...
[+]
Federal Decree No. 10,240/20, published in February, implements the reverse logistics system...
[+]
After the entry into force of Law No. 17,110/19, which prohibits the supply of plastic straws,...
[+]