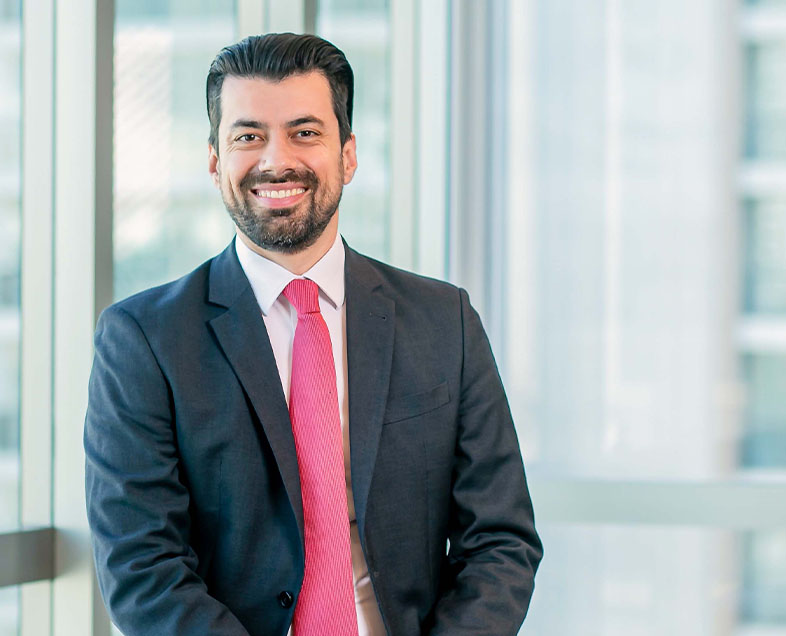 Eduardo Perazza
Partner
epmedeiros@machadomeyer.com.br
+ 55 11 3150-7691
Perazza engages in several types of litigations, administrative and judicial procedures, arbitrations and in the provision of advisory services to prevent and settle conflicts.
His practice encompasses actions against misconduct in public office related to bidding processes; civil actions of public interest concerning environmental matters, as well as competition and consumer law; and judicial procedures related to corporate litigations, civil liability, law of obligations, and rights of personality and media.
He further engages in administrative procedures before the Brazilian Prosecution Office, Securities Commission, Central Bank, National Financial System Appeal Council and before the Foundation for Consumer Protection and Defense.
He has previous experience in managing crisis and emergencies, assisting in the definition of action plans and judicial and extrajudicial performance strategies.
Perazza has further experience in arbitrations, having engaged in actions before the Center for Arbitration and Mediation of the Brazil-Canada Chamber of Commerce, the FGV Chamber for Conciliation and Arbitration, and the International Court of Arbitration of the International Chamber of Commerce.
Associations
Brazilian Bar Association São Paulo Lawyer's Association Brazilian Arbitration Committee ICDR Young International Group International Bar Association
Education
University College London, United Kingdom (LL.M in International Arbitration and Litigation, 2011) Pontifícia Universidade Católica of São Paulo, PUC-SP, Brazil (Bachelor of Laws, 2006)
Recent publications
In late June the CVM (Brazilian Securities and Exchange Commission) published four new rules...
[+]
The Special Body of the São Paulo State Court of Appeals (TJSP) amended a preliminary injunction...
[+]
The decision issued by the Superior Court of Justice (STJ) relating to Special Appeal No. 1.634.851-RJ...
[+]
The Federal Supreme Court (STF) recognized as a matter of general repercussion the issue regarding...
[+]