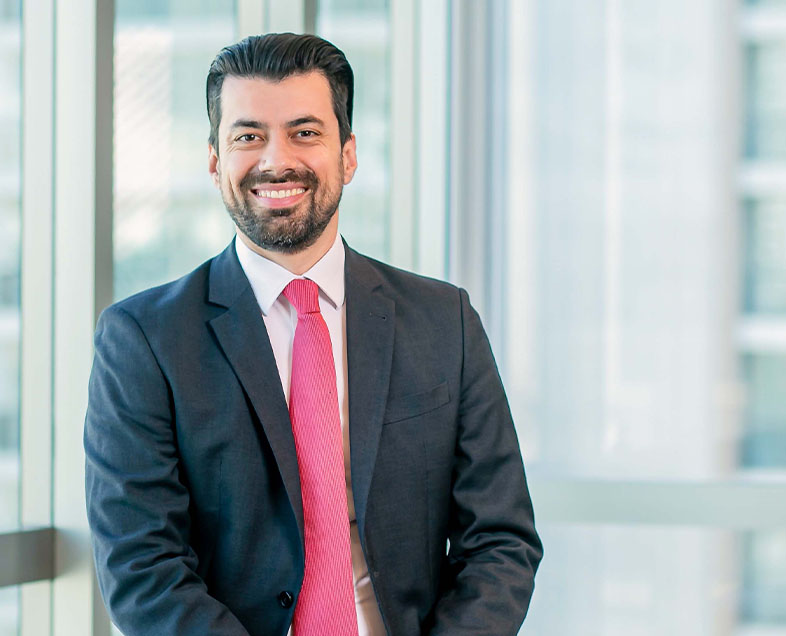 Eduardo Perazza
Partner
epmedeiros@machadomeyer.com.br
+ 55 11 3150-7691
Perazza has a solid experience with administrative disputes, arbitrations, and in and out-of-court proceedings. His practice encompasses the provision of strategic consulting aiming at the prevention and settlement of all kind of disputes and at the management of crises and contingencies, assisting in the definition of action plans and strategies. Additionally, he is a specialist in technology and digital law , including subjects related to the Data Protection Law, such as security and privacy policies, terms of personal data protection and use, and issues related to ConsumerLaw.

He further provides legal assistance to clients within the scope of improbity actions related to bidding processes; public civil actions related to environmental issues, consumer's right, and competition law; arbitrations and judicial proceedings related to corporate disputes, tort liability, law of obligations, right of publicity, and product liability; and judicial proceedings related to the media, sports, and entertainment. Perazza also engages in administrative procedures before the Brazilian Prosecution Office, Securities Commission (CVM), Central Bank, Council of National Financial System Resources (CRSFN), and Consumer Protection Office (PROCON).
Associations
Brazilian Bar Association
Associação dos Advogados de São Paulo
Brazilian Arbitration Committee
ICDR Young & International Group
International Bar Association
Education
University College London, United Kingdom – LL.M in International Litigation and Arbitration, 2011
Pontifícia Universidade Católica of São Paulo (PUC-SP) – Bachelor of Laws, 2006
Recent publications
The world has been facing various challenges in the fight against the new coronavirus (the...
[+]
In late June the CVM (Brazilian Securities and Exchange Commission) published four new rules...
[+]
The Special Body of the São Paulo State Court of Appeals (TJSP) amended a preliminary injunction...
[+]
The decision issued by the Superior Court of Justice (STJ) relating to Special Appeal No. 1.634.851-RJ...
[+]
The Federal Supreme Court (STF) recognized as a matter of general repercussion the issue regarding...
[+]