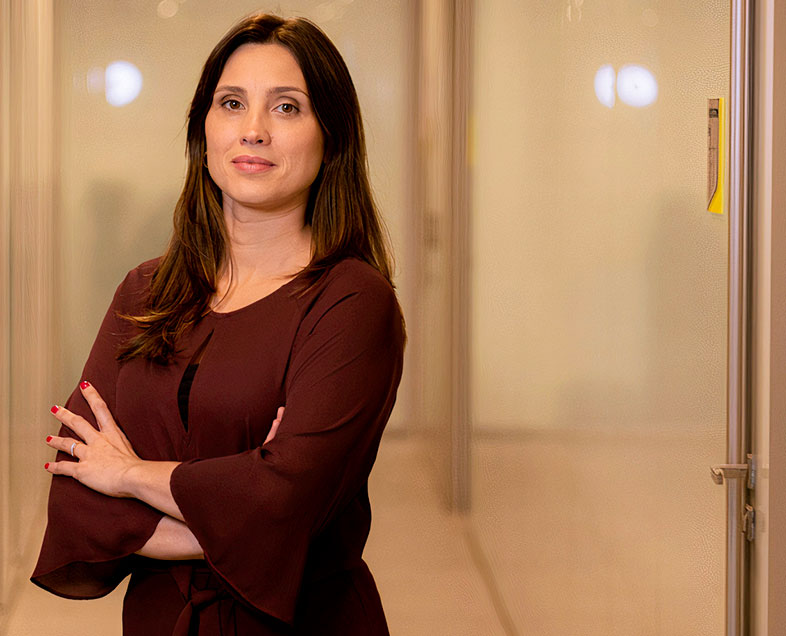 Luciana Costa Engelberg
Partner
LCosta@machadomeyer.com.br
+ 55 11 3150-7426
Specialist in corporate law, mergers and acquisitions, private equity, and investment funds. Engelberg provides legal assistance in the structuring, review of terms and implementation of merger and acquisition transactions; in the structuring and implementation of investment funds; on corporate law and corporate restructuring operations and joint ventures; and in structured transactions and assets' purchase and sale. She has previous experience in the areas of knowledge of food and beverage, information technology, pharmaceutical, paper and cellulose, services, agribusiness, printing, roadways, and logistics.
Associations
Brazilian Bar Association
Instituto Brasileiro de Governança Corporativa (IBGC)
Recent acknowledgments
Recommended by Latin Lawyer 250, 2018 edition, in Corporate and M&A.


Education
Universidade de São Paulo (USP) – Master in International Law, 2013.
Fundação Getulio Vargas – GVLaw – Graduate in Contractual Law, 2007.
Centro de Extensão Universitária – Graduate in International Business Law, 2006.
Pontifícia Universidade Católica of São Paulo (PUC-SP) – Bachelor of Laws, 2004.
Office experience abroad
Embassy of Brazil in Washington, D.C., USA, 2008 (Trainee in the Program of Commercial Policy Training).
Recent publications
Investment FundsOn September 20, 2019, Federal Law No. 13,874/19 was enacted, setting forth...
[+]
The Federal Government's PPIs - OverviewIn March 2017, the federal government announced the...
[+]