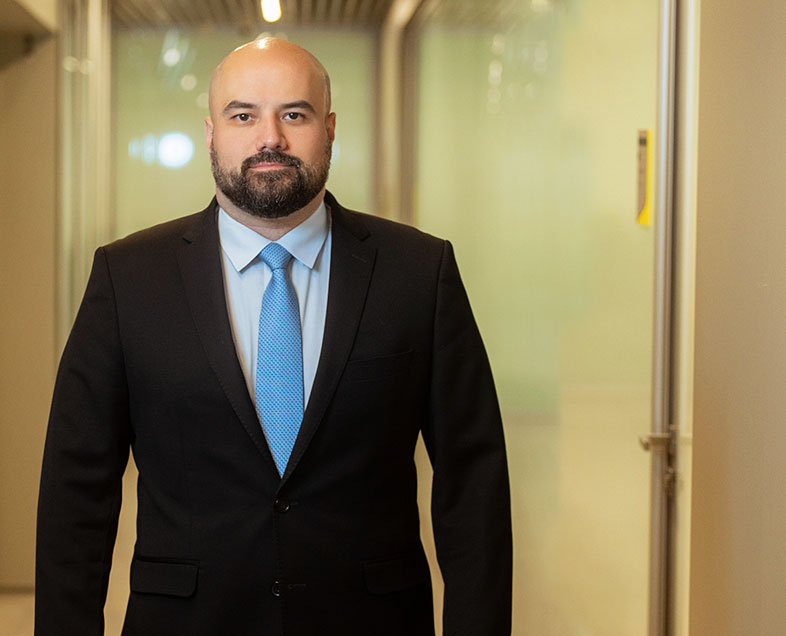 Luiz Antonio Franco
Lawyer
lfilho@machadomeyer.com.br
+ 55 11 3150-7149
Viveiros Filho is specialist in labor disputes, engaging activities in the conduction of labor proceedings, holding hearings, and drafting defenses, procedural documents and appeals. Most of his practice involves the conduction of strategic proceedings, analyzing the cases and proposing solutions. He has previous experience in holding labor hearings, conducting administrative proceedings in the Labor Public Prosecution, conducting Public Civil Actions, and in collective negotiations before Trade Unions.
Associations
Brazilian Bar Association
Education
Pontifícia Universidade Católica, PUC-SP. Postgraduate in Labor Law and Labor Procedure, 2013.
Universidade Paulista. Bachelor of Laws, 2010.
Recent publications
The publication of Executive Order No. 905/2019 brought about various important impacts for...
[+]
In order to encourage the creation of new jobs and inject money into the market, the Ministry...
[+]
Union classification is the means by the which a company defines which union will represent...
[+]
Many companies face practical difficulties and legal uncertainty in meeting the requirement...
[+]