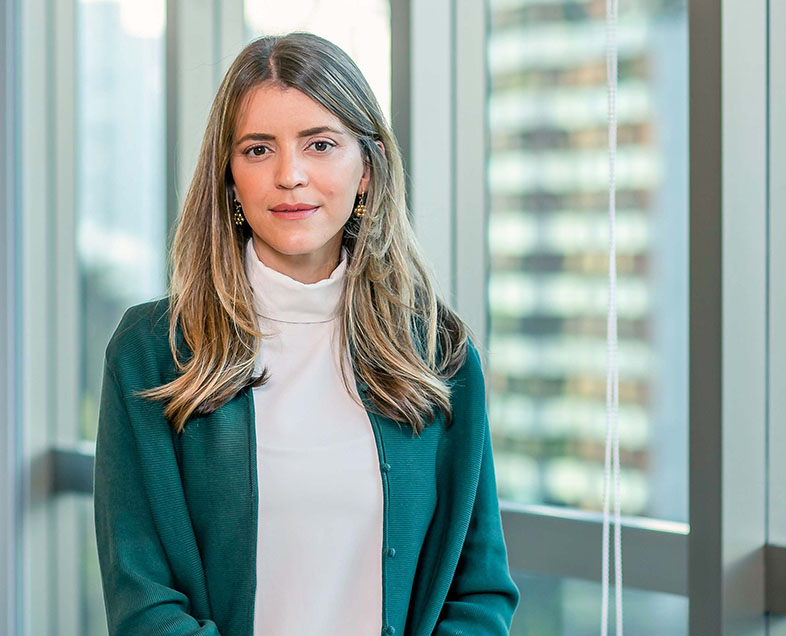 Manuela Lisboa Gentil Monteiro
Partner
MLisboa@machadomeyer.com.br
+ 55 11 3150-7188
Lisboa is specialist in domestic and cross-border M&As, private equity, joint ventures and corporate restructuring transactions involving privately and publicly-held companies. Her practice mostly encompasses legal analysis, structuring, negotiating and implementing these transactions. Lisboa has previous experience in industries such as health, agriculture, services, pharmaceutical, banking, technology, mining and aviation, among others.
Associations
Brazilian Bar Association
New York State Bar Association
Education
Faculdade de Direito da Pontifícia Universidade Católica de São Paulo, Brazil (LL.B., 2007).
Fundação Getúlio Vargas - GVlaw, São Paulo, Brazil (Specialist in Corporate Law, 2011).
Columbia Law School, New York, USA (LL.M., 2012).
Office experience abroad
Simpson Thacher & Bartlett LLP, New York, USA (2012/2013).
Recent publications
Brazilian education investor Arco has hired Lobo de Rizzo Advogados to buy local learning solutions...
[+]
Today is the last day of the deadline for submitting suggestions at the public hearing of the...
[+]
In order to improve the remote voting system already implemented by some publicly-held companies...
[+]