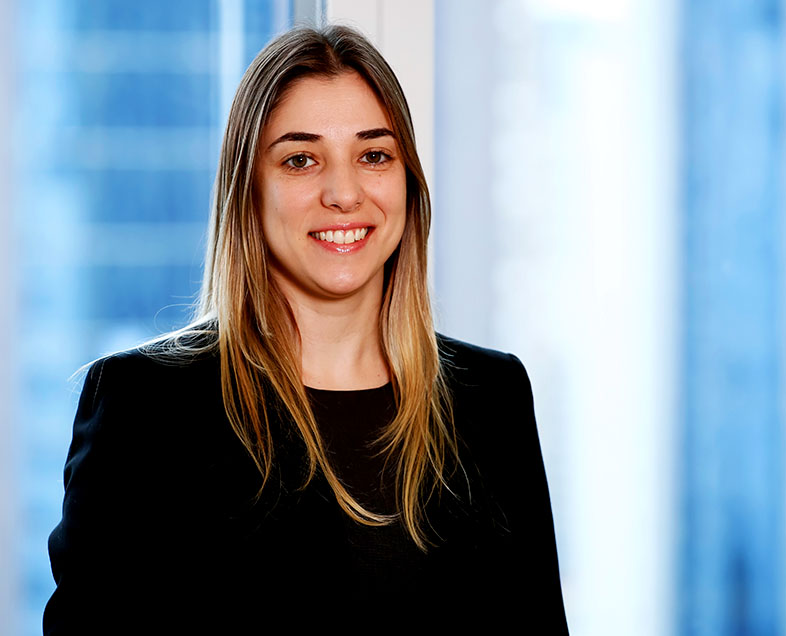 Marcela Ortega Tavares
Lawyer
mtavares@machadomeyer.com.br
+ 55 11 3150-7404
Senior attorney specialized in due diligence operations, in the provision of advice in the period after the closing M&A transactions, benefits harmonization, audits of labor routines, and in labor and social security advisory. Drafts memorandums, reports, and legal opinions on matters related to employees, managers and service providers. Engages in the revision, drafting and adaptation of employment contracts of managers and service providers.

Her practice further encompasses preparing estimates of costs of employees' dismissal and contractions, as well as comparative studies of costs related to employees and service providers.
Associations
Brazilian Bar Association
Education
Faculdade Damásio (Postgraduate in Social Security Law, 2015).
Pontifícia Universidade Católica – PUC-SP, Cogeae (Postgraduate in Labor Law and Labor Procedure, 2008).
Centro Universitário das Faculdades Metropolitanas, Brazil (Bachelor of Laws, 2003).
Recent publications
Executive Order No. 905/19 (MP 905), which instituted the Green and Yellow Employment Contract,...
[+]
In the previous article, we discussed the measures that can be taken by startups to protect...
[+]
Startups are, by definition, the work environment of young people, a demanding public when...
[+]
The Superior Labor Court (TST) has recognized the validity of collective bargaining agreements...
[+]