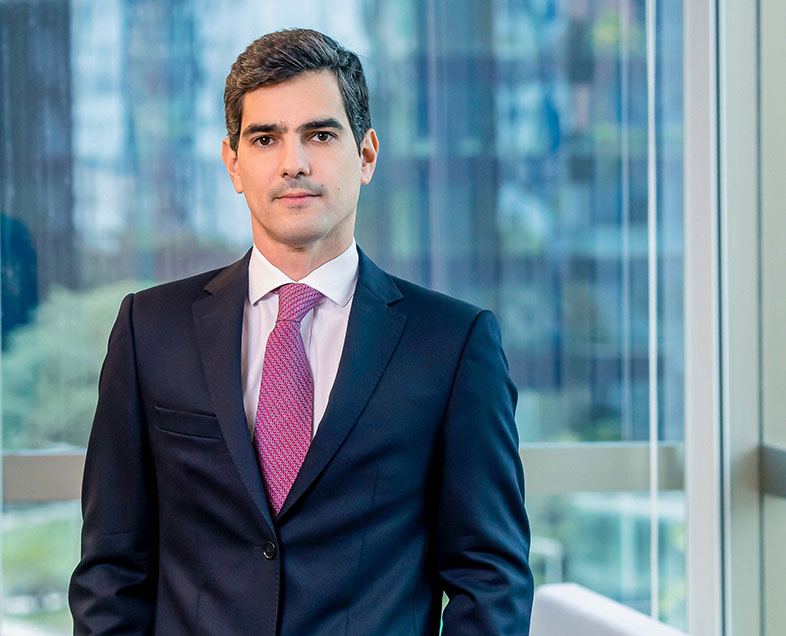 Marcos Costa
Partner
moa@machadomeyer.com.br
+ 55 11 3150-7704
Da Costa is specialist in civil procedure, consumer's, aviation and civil law, arbitration proceedings, and corporate disputes. He engages activities in lawsuits, follow-up of actions of great economic or corporate impact, arbitrations, diagnostics of legal matters, preventive control of judicial actions entry, due diligences, assessment of contingencies, and legal opinion. He has previous experience in the areas of knowledge of aviation, food and beverage, automotive, telecom, banking, e-commerce, electronics, services, and retail.
Associations
Brazilian Bar Association
São Paulo Lawyers' Association CEAPRO - Center for Advanced Studies in Procedure
Education
Universidade de São Paulo (USP), Brazil (Masters' degree in Civil Procedure, 2013).
Pontifícia Universidade Católica – PUC-SP (Cogeae), Brazil (Postgraduate in Civil Procedure, 2003).
Pontifícia Universidade Católica – PUC-SP, Brazil (Bachelor of Laws, 1999).
Recent publications
Renata Oliveira, Marcos Costa e Gustavo Inacarato Marques As the "silo...
[+]
The covid-19 pandemic has severely affected the economy on a global scale. In Brazil, the expectation...
[+]
The Third Panel of the Superior Court of Justice (STJ) assigned the judgment of Special Appeal...
[+]
When the Superior Court of Justice (STJ) decided at the end of last year to reinstate the bank...
[+]
The new Code of Civil Procedure (CPC) brought in several innovations aimed at ensuring greater...
[+]