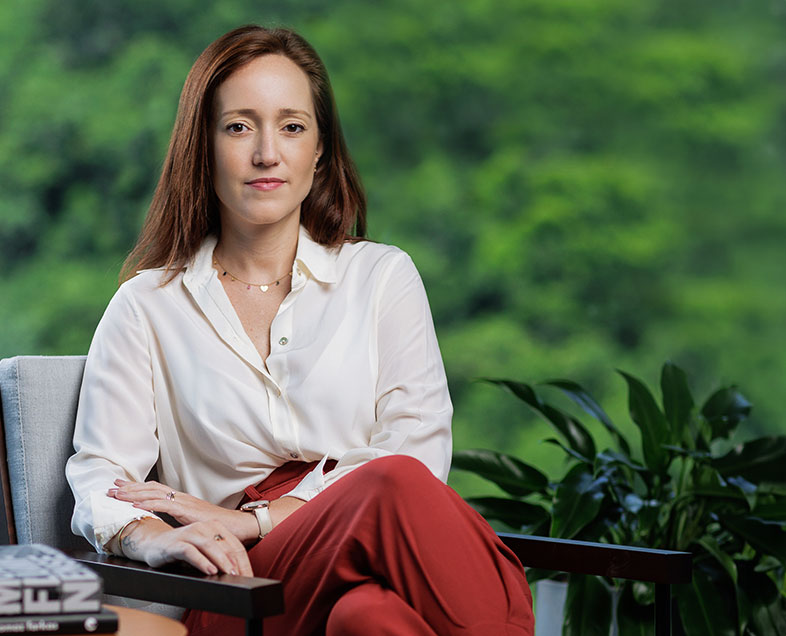 Maria Fernanda Soares
Partner
mfsoares@machadomeyer.com.br
+ 55 21 3572-3039
Soares is specialist in infrastructure projects, especially in the maritime and O&G industries. Her practice is mainly focused on the provision of legal assistance to clients in such areas for the structuring, negotiation, review and implementation of transactions, as well as on providing assistance within the scope of regulatory matters involving the agents of such industries. Her expertise in maritime law is also strategic for the needs of the offshore industry. She is further engaged in natural gas projects and matters, actively participating in the core discussions and developments of the industry, related to both private sector and public authorities. Such practice affords her significant expertise to provide legal assistance to clients intending to initiate activities in the natural gas market in Brazil.
Associations
Ordem dos Advogados do Brasil
IBA – International Bar Association
Member of the Maritime and Transport Law Committee of IBA
Member of WISTA – Woman's International Shipping and Trading Association.
Education
Universidade Federal de Juiz de Fora, Brazil (LL.B., 2009).
IMO International Maritime Law Institute, Malta (LL.M. in International Maritime Law, 2017).
ESEADE, Argentina (Master Juris in Corporate Law, 2013).
IBMEC, Brasil (LL.M. in Corporate Law, 2012).
International Foundation for the Law of the Sea – International Maritime Tribunal - Hamburg – 2017 (International Law of The Sea and Maritime Law Summer Academy)
Colorado College – 2008 (Especialization em Political Sciences)
Recent publications
Resolution No. 806/2020 of the ANP (National Agency of Petroleum, Natural Gas and Biofuels)...
[+]
After more than six years under discussion, Bill No. 6,407/13 (the Gas Bill) was approved by...
[+]
In a letter sent to Cade, ANP analyzes measures necessary to promote competition in the natural...
[+]
A draft legislative decree (PDC) is pending before the National Congress which scope is to...
[+]
On the eve of the end of the government and with frustrated expectations regarding the advance...
[+]
The collision of the Tunisian-flagged container ship Ulysse with the Cypriot-flagged freighter...
[+]
The validity of maritime mortgages registered abroad has been subject to judicial battles for...
[+]