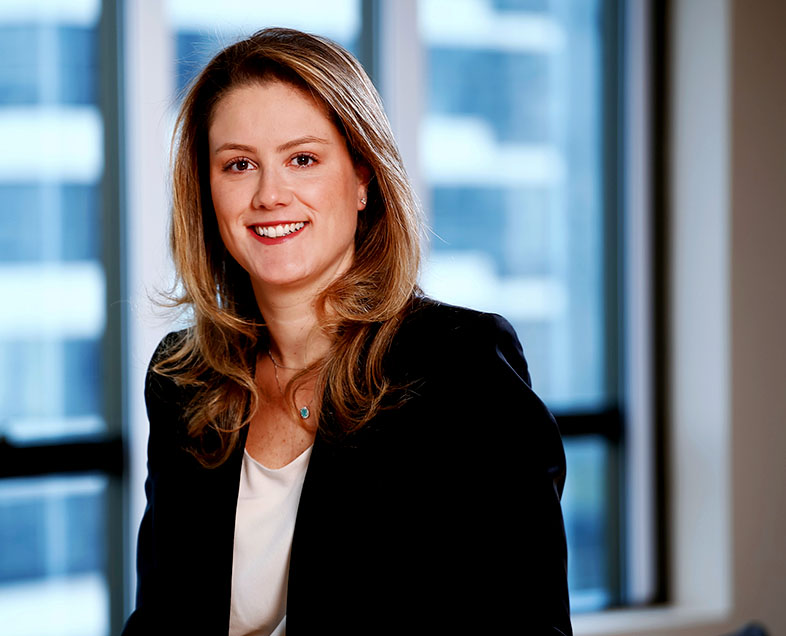 Maria Flavia Seabra
Partner
mseabra@machadomeyer.com.br
+ 55 11 3150-7428
Partner and Head of the Real Estate practice. She is specialist in real estate law, provides legal assistance in the structuring of several real estate business, such as property acquisition operations, leasings, built to suit, and investments in the real estate sector of the country, as well as in the structuring of real estate development, regularization of properties, financing and guarantee in structured operations. Has extensive experience in registry matters.
Associations
Brazilian Bar Association (OAB)
International Bar Association (IBA)
Officer of the Real Estate Commitee, IBA (2017/2018)
Member of the Urban Legislation Committee of OAB/SP
Recent acknowledgments
Recognized by Chambers Latin America 2016, 2017, 2018, 2019 and 2020, in Real Estate.
Recommended by Who's Who Legal 2018, in Real Estate.
Ranked, in the 2018 edition, as one of the best lawyers in Real Estate Law by the publication Chambers Latin America. According to the yearbook, Maria Flavia has demonstrable strengths in real estate development and registry matters. Sources describe her as "an extremely talented and knowledgeable lawyer" who "is consistently doing high-quality work."
Acclaimed by the 2017 edition of the Legal 500 for her leadership in the real estate law department of Machado Meyer.
Recognized by Latin Lawyer 250, in Real Estate, 2018 edition.
Classified among the most admired attorneys by the Análise Advocacia, 2014 edition.
Education
Centre of University Extension, Postgraduation in Contracts Law (2004).
Universidade Presbiteriana Mackenzie (Mackenzie Presbyterian University), Bachelor of Laws (2001).
Recent publications
The opportunity for regularization of buildings granted by the São Paulo City Government,...
[+]
The Court of Appeals of São Paulo decided in favor of the sale of rural property mortgaged...
[+]
On October 6, a plenary session of the Chamber of Deputies approved the text of Law 10,728/2018,...
[+]
Incra Normative Instruction (IN) No. 88, published in the Official Federal Gazette on December...
[+]
The word arra originates from the Latin arrha, whose meaning, as in the Egyptian aerb, Hebrew...
[+]
Brazil's Attorney-General has requested the full suspension of the law dealing, inter alia,...
[+]
The real estate market received a large - and very welcome - legal stimulus on last July 11...
[+]