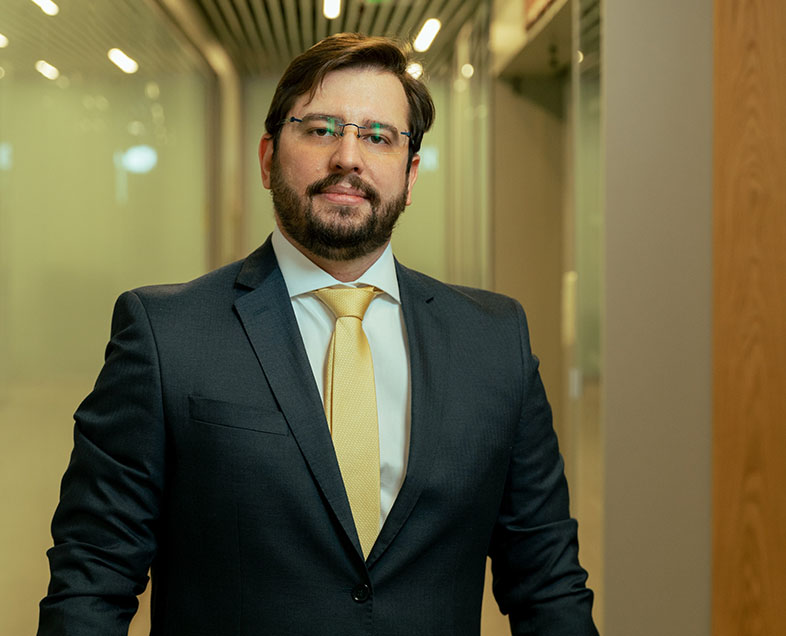 Yves Crivelini
Lawyer
yrl@machadomeyer.com.br
+55 11 3150-7634
Crivelini is specialist in mergers and acquisitions, projects' financing and corporate transactions.
A large part of his practice encompasses the provision of legal assistance in structuring financings, including drafting debt and guarantee instruments, restructuring and renegotiating debts, besides the provision of support on the different models adopted in infrastructure projects.
Crivelini has previous experience in the provision of legal assistance to clients of several areas of knowledge, such as banking and finances, mining, metallurgy, logistics, and energy. In such areas, he represents shareholders, investors, creditors, financial institutions, multilateral organizations, and other participants of such industries' transactions.
Associations
Brazilian Bar Association
Education
Universidade de São Paulo, Brazil (Bachelor of Laws, 2016)
Recent publications
In a new chapter of the regulatory modernization of the mining sector in Brazil, the government...
[+]
After lengthy discussions, at the end of November the Federal Senate approved two presidential...
[+]
On July 25, Brazil's federal government sent to the National Congress three provisional presidential...
[+]