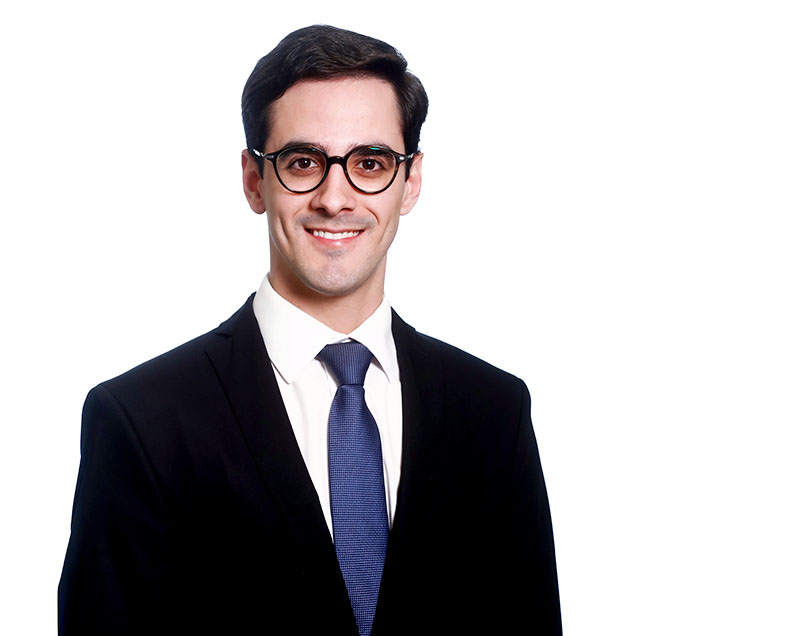 Fernando Vieira Mustafa
Lawyer
fvmustafa@machadomeyer.com.br
+ 55 11 3150-7748
Mustafa is specialist in Labor Law.
A large part of his practice encompasses acting in labor disputes (administrative and judicial), both in individual and collective claims, and in advisory services.
Mustafa has previous experience in providing legal assistance to national and international clients of several areas of knowledge, such as food and beverages, banking, electronics, services, retail, transport, telephony, industry, automotive and technology.
Associations
Brazilian Bar Association
Education
Centro Universitário Eurípides de Marília, Brazil, Bachelor of Laws, concluded in December/2013
Universidade de Lisboa, Portugal, Bacherol of Laws, second half of 2012
PUC-SP / COGEAE, Brazil, Postgraduate in Labor Law, concluded in July/2017
Recent publications
As an alternative measure to tackle the current crisis scenario caused by covid-19, Executive...
[+]
Even without the consent of the trade union, the Superior Labor Court (TST) approved requests...
[+]
The Superior Labor Court (TST) granted relief to an appeal filed by a company seeking to recognize...
[+]
The Labor Reform (Law No. 13,467/17) extended the jurisdiction of the Labor Courts to include...
[+]
Law No. 12,761/2012 established the Worker Culture Program and created the cultural voucher,...
[+]