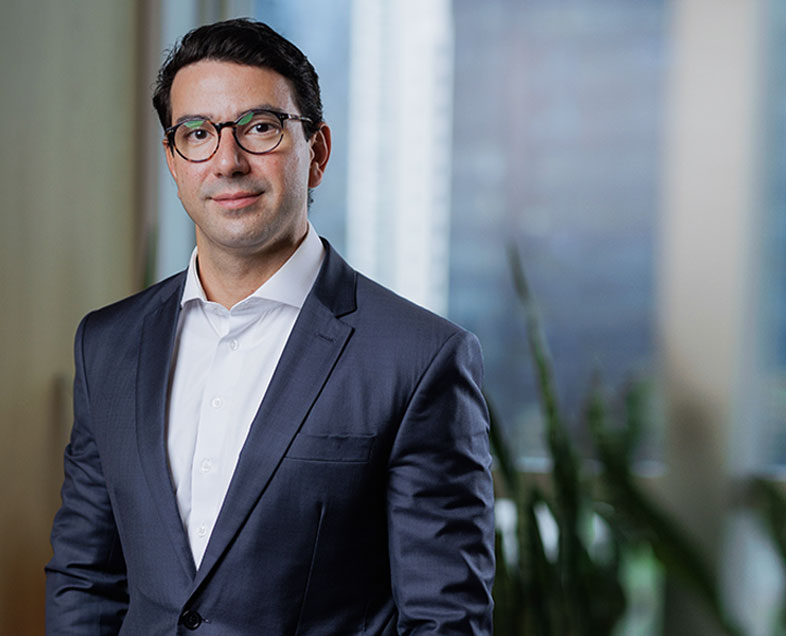 Mauro Bardawil Penteado
Partner
MPenteado@machadomeyer.com.br
+ 55 11 3150-7465
Co-head of the area of infrastructure and energy. Represents financial institutions, private companies, pension funds and private equity funds in a large range of financial and commercial transactions. With a great expertise in M&A transactions in the sector of infrastructure and energy, Penteado focuses his practice in projects and transactions involving private investments in regulated sectors, including concessions, privatizations, projects financing, and projects development. He has solid experience in representing the public and private sectors in structuring and modeling public-private partnerships – PPPs.
Associations
Brazilian Bar Association (OAB)
International Bar Association (IBA)
São Paulo Lawyers Association (AASP)
Recent acknowledgments
Ranked by Chambers Latin America 2019, and Chambers Global 2018, in Projects.
Recognized by Who's Who Legal 2018, in Project Finance.
Classified among the most admired attorneys by Análise Advocacia, 2017 edition, in Infrastructure and Regulatory, Financial Operations and Electric Energy.
Recommended by Latin Lawyer 250, 2018 edition, in Infrastructure and Project Finance, Corporate and M&A, Mining, Energy and Administrative Law.
Recommended by The Legal 500 in Infrastructure and Project Finance, edition 2017.
Recognized as leading lawyer by the guide IFLR1000, 2018 edition.
Education
Pontifícia Universidade Católica de São Paulo, Brazil (Bachelor of Laws, 2002).
Universidade de São Paulo (Master´s Degree in Commercial Law, 2006).
University of Virginia School of Law, VA, United States (LL.M., 2007).
Office experience abroad
Chadbourne & Parke LLP, New York (2007/2008).
Recent publications
In January, the state government of São Paulo enacted Law No. 16,933/2019, which regulates...
[+]
With the issuance of GM Ordinance No. 517/2018, the Ministry of Transport, Ports, and Civil...
[+]
Antaq contemplated the main changes brought in by Decree No. 9,048/17 in relation to private...
[+]
The public notice for projects qualified during the fifth meeting of the Council of the Investment...
[+]
The scope of application of Provisional Presidential Order No. 800/2017, popularly known as...
[+]
Presidential Provisional Measure No. 800/2017, popularly known as the "Highways PM," establishes...
[+]
Law No. 13,448 (conversion of Provisional Presidential Decree No. 752 or "Concessions MP")...
[+]