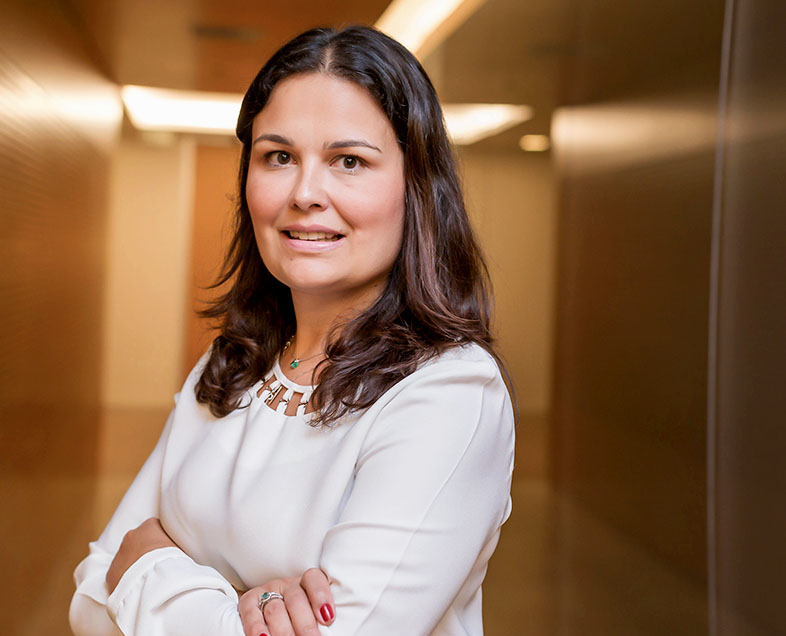 Renata Oliveira
Partner
Oli@machadomeyer.com.br
+ 55 11 3150-7056
Specialist in disputes prevention and resolution before the Judiciary, public agencies and reputed national and international Arbitration Centres, and restructuring and recovery of credit and companies. Works in disputes concerning Bankruptcy Law, Administrative Law, Civil Law, Commercial Law, Environmental Law, Mining Law, Consumer's Law, Aviation Law, Banking Law, Real Estate Law, Corporate Law and issues related to compliance. Also provides legal assistance to players involved in processes of debt restructuring, companies recovery or bankruptcy, and provides assistance to companies in economical and financial difficulties, to creditors or to third parties interested in the acquisition of assets or in granting financing to such organizations. Has previous experience in areas of knowledge such as automotive, banking, electronics, energy, telecommunications, pharmaceutical, chemical, services, retail, steelmaking, mining and food.
Associations
Brazilian Bar Association (OAB)
International Bar Association (IBA)
Turnaround Management Association – Brazil Insol International CBAR – Brazilian Arbitration Committee ICDR Young & International
Recent acknowledgments
Ranked as "Up-and-coming" by Chambers Latin America 2020, in Restructuring and Insolvency
Recognized by The Legal 500, issue 2017, in the Next generation lawyer category, recommended in Bankruptcy and Dispute Resolution and Dispute Resolution.
Has worked in the Deal of the Year prize winner judicial recoveries in the years of 2010, 2013, 2014 e 2017 respectively, in the Restructuring category of the Latin Lawyer.
Recognized by Latin Lawyer in Restructuring and Insolvency, Litigation and Arbitration, edition 2018.
Education
Fundação Getulio Vargas (continuing education in credit recovery and debt restructuring, 2012).
New York University, United States (continuing education in US Private Law and Foundations of Conflict Dispute Resolution, 2008).
Pontifícia Universidade Católica de São Paulo, Brazil (Specialization in civil procedural law, 2005).
Pontifícia Universidade Católica de São Paulo (Bachelor of Laws, 2002).
Other qualifications
CCEP (Certified Compliance and Ethics Professional), certification granted by the Society of Corporate Compliance and Ethics, 2012.
Recent publications
The principle of legal certainty is one of the underpinnings of the rule of law. It could not...
[+]
The Third Panel of the Superior Court of Justice (STJ) assigned the judgment of Special Appeal...
[+]
Signed by the President of the Republic on September 20, Executive Order No. 881/19, the Economic...
[+]
One of the biggest controversies under the Company Judicial Reorganization Act (LRE) is the...
[+]
The 3rd Panel of the Superior Court of Justice (STJ) affirmed, in a non-unanimous decision,...
[+]
The Brazilian Arbitration Law (Federal Law No. 9,307/1996) enshrines, in its article 8, sole...
[+]
In view of Brazil's current economic scenario, many companies have filed applications for judicial...
[+]