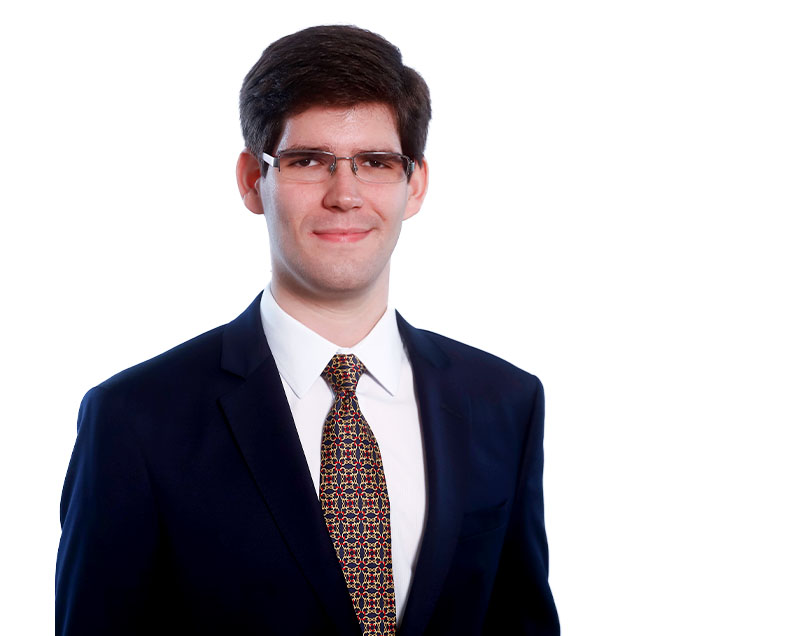 Guilherme De Faria Nicastro
Lawyer
gnicastro@machadomeyer.com.br
+ 55 11 3150-7001
Nicastro engages activities in the fields of public and business law, encompassing matters related to regulated sectors, such as biddings, concessions, structuring, and implementation of infrastructure projects financings, and transactions of merger and acquisition. He drafts legal opinions, memoranda and contracts related to several corporate and regulatory issues, further participating in legal audits and engaging with public authorities.

Nicastro has previous experience in the provision of legal assistance to clients of the sectors of ports, roadways, railways, and general logistics.
Associations
Brazilian Bar Association
Education
FGV CPDOC – Social Sciences School of Fundação Getulio Vargas – Supplementary Education in International Relations, 2017.
FGV Direito SP – Escola de Direito de São Paulo of Fundação Getulio Vargas – Bachelor of Laws, 2017.
Recent publications
In September, BNDES approved four credit transactions for three different companies in the...
[+]
The infrastructure financing sector in Brazil has undergone significant structural and strategic...
[+]
In accordance with a "strategic reflection" process that redefines its central role in financing...
[+]
The scope of application of Provisional Presidential Order No. 800/2017, popularly known as...
[+]