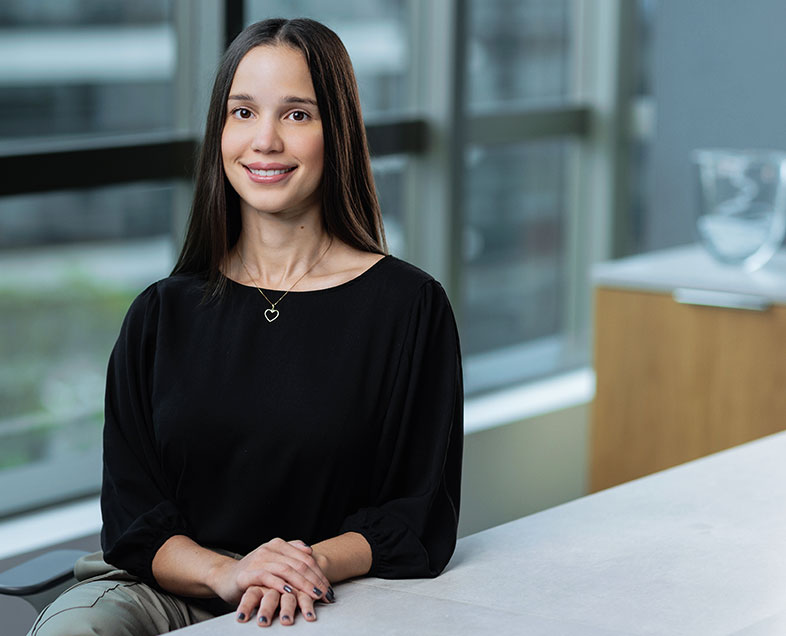 Jéssica Suruagy A. Borges
Lawyer
jborges@machadomeyer.com.br
+ 55 11 3150-7234
Borges provides legal assistance on regulated contracts of a range of business with the public administration and their respective investors and financiers, such as concessions, private-public partnerships, structured investments and financings and public works biddings. Her practice encompasses drafting and reviewing contracts, public notices and other instruments required for the development of infrastructure projects; the provision of legal assistance on drafting memorandums, with focus on regulatory and administrative law subjects; and the provision of legal assistance for the participation in bidding procedures. Borges has previous experience in the areas of knowledge of banking, services, civil construction, transports, and basic sanitation.
Associations
Brazilian Bar Association
Education
Pontifícia Universidade Católica of São Paulo – PUC‐SP (Bachelor of Laws, 2014).
Pontifícia Universidade Católica of São Paulo – PUC‐SP (Master's degree in Administrative Laws, 2018).
Recent publications
Law No. 13,848/19, enacted in June, established the new framework for regulatory agencies in...
[+]
In January, the state government of São Paulo enacted Law No. 16,933/2019, which regulates...
[+]
The enactment of a new version of the Sanitation Executive Order took place in the transition...
[+]
After a presidential signature with few vetoes, on April 26, Federal Law No. 13,655 was published,...
[+]
Since the Social Security Reform failed, the Federal Government announced that it will prioritize...
[+]
The Municipality of São Paulo approved its Privatization Plan, which had been awaited since...
[+]
The São Paulo State Government forwarded to the State Legislature Draft Bill No. 659/2017,...
[+]